09 Jan

Kitchen and Bath Remodel Advice for Home Sellers

If you're planning to sell your home, it's important to look beyond staging rooms with fancy décor to catch potential buyers' eyes. Home buyers today are looking for specific features in a new home, like energy efficiency and open kitchen design. While you may not be able to change the structural design of your house, you do have control over your kitchen design. You also have the freedom to pick your choice of Denver cabinets, countertops and accessories.

By relying on the expertise of kitchen and bath design professionals to guide you along the way, you are more likely to receive the kind of competitive offers from home buyers you're hoping for. According to a report by the National Association of Home Builders that examined what home buyers really want, 45% of those surveyed hoped to buy an existing home. Living space is extremely important to people purchasing homes today, which is why it's smart to stick with an open kitchen design.
Balance quality and appearance
When budgeting for your home remodeling project, consider spending a good portion on select kitchen cabinets and countertops. According to the report, homebuyers care about quality and appearance. Additionally, of those surveyed, over 80% stated that they prefer having a full-size bathroom, as opposed to a half-bath, on the main level of the home.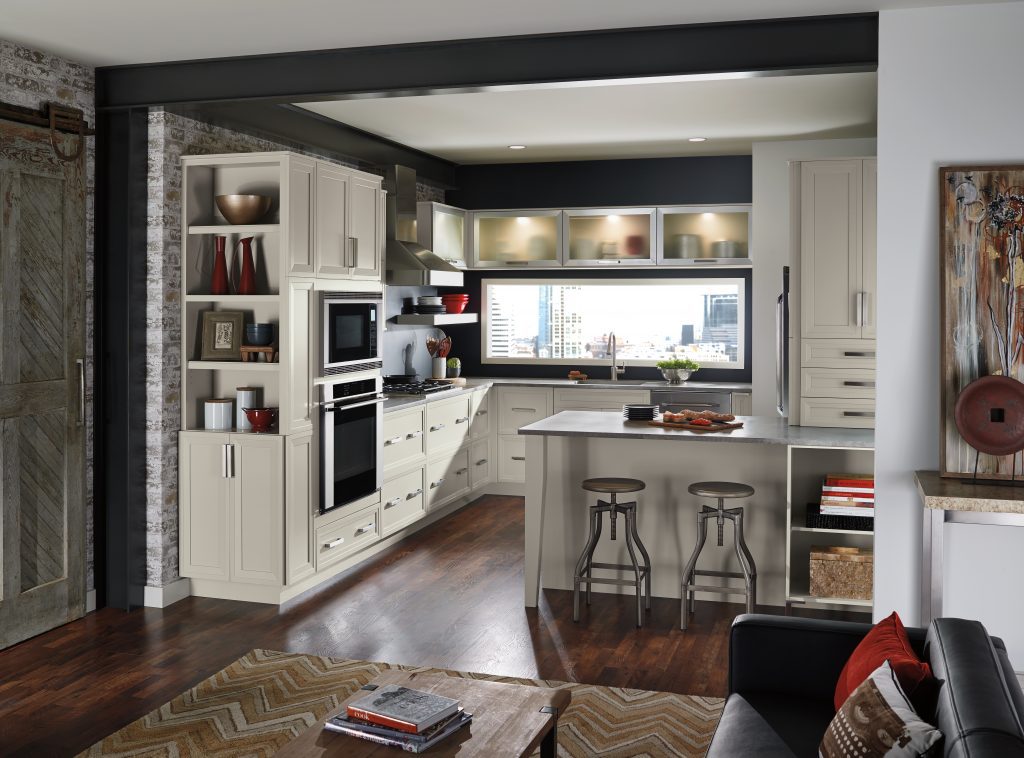 Include the must-haves
Although custom cabinets and other popular trends in kitchen and bath design may not be appealing to you personally, it's important to think about your potential buyers. The NAHB report reveals there are certain features the majority of those surveyed want to see in a home that they buy:
Energy-efficient appliances
Walk-in kitchen pantry
Bathroom linen closet
Both a shower stall and a tub in the master bath
Separate laundry room
Double sink in the kitchen
Table space for eating in the kitchen
Avoid unpopular trends
If you're going to invest in a kitchen or bathroom renovation, don't waste your money and resources on materials and amenities that are considered to be unpopular. According to the NAHB survey, the majority of home buyers don't care for ceramic tile countertops, glass-front cabinets or his and hers bathrooms. Wine coolers and wet bars also made the unwanted list.
Choosing aging-in-place amenities
Another consideration when trying to sell your home is to choose materials that are "aging-in-place" friendly. These include non-slip floors, well-located storage, and motion-sensor lights. 48% of those surveyed said lower kitchen cabinets were either essential or desirable, while in the bathroom, grab bars, levers instead of knobs as handles and seating in the shower are must-haves.
At BKC Kitchen & Bath, we have served Colorado residents since 1978. Our design team takes great pride in helping clients with all levels of kitchen and bathroom design projects. For more information on the services and products we offer, contact us.
Save