03 May

Design a Master Bath with Personality

A beautifully-designed vanity can add elegance and increase function in your master bath. While this room serves very basic functions, it can also be the space where you retreat at the end of a long day. From personal additions to enhanced design features, if you are considering a master bath remodel, choose features that will add a calming effect to the space.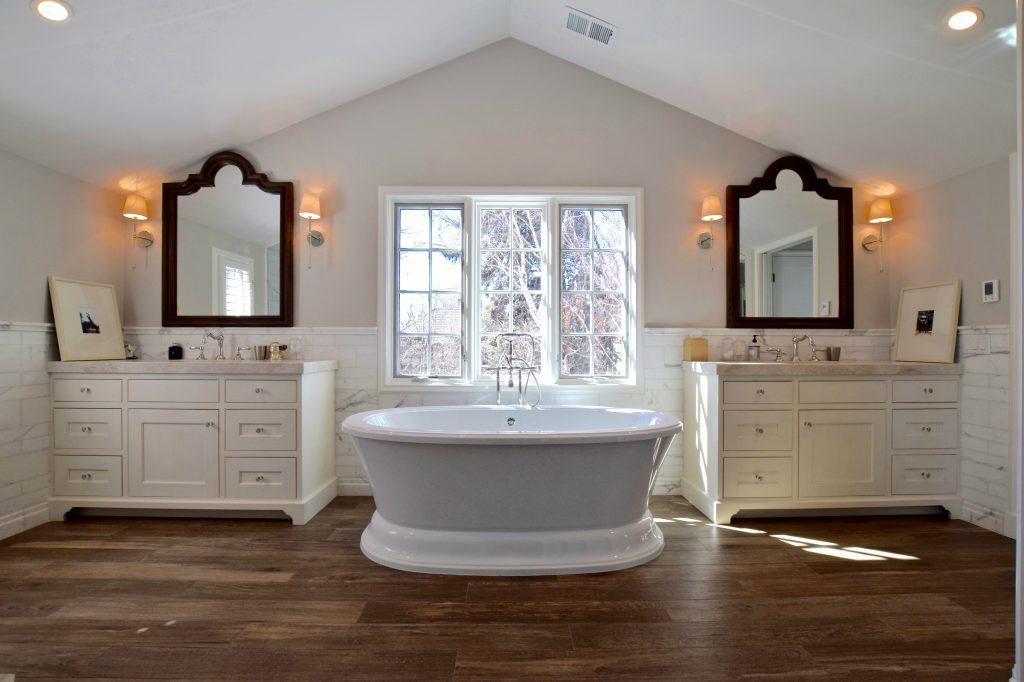 First, consider the aesthetic you want to achieve. Your house may have an overall style to it, but your master bath is a great space to unabashedly show a splash of personal taste. Whether it's with a bold paint or tile color or an art piece that drives the design, this is a great room to let loose. For a stand-out look, choose a custom cabinet vanity that features a bold paint color.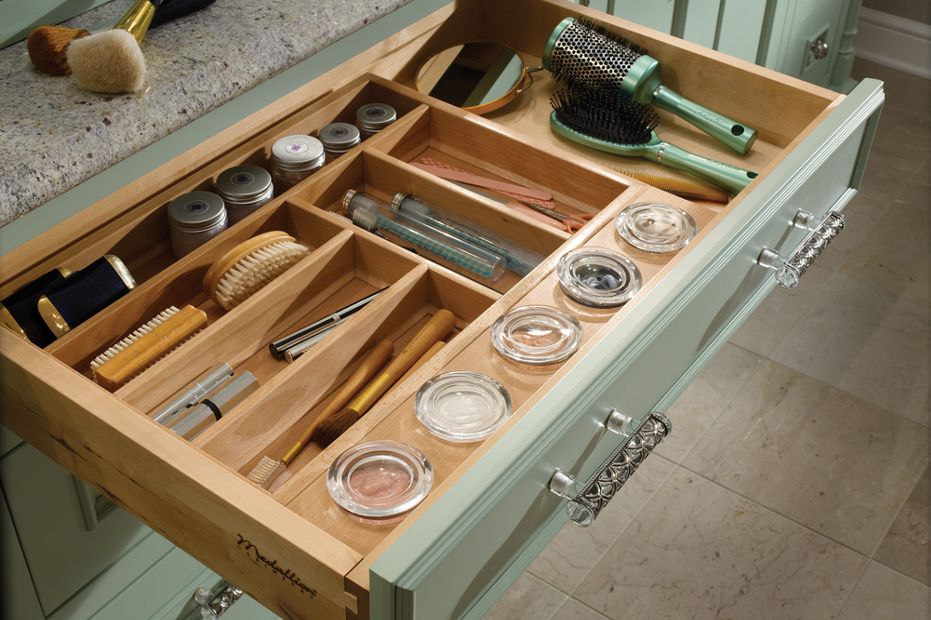 When it comes to maximizing space in your master bath, consider the features you will need. Do you prefer having two sinks in the vanity? Would you want to modify the standard 21″ depth of cabinets to be deeper or shallower? Do you have room for a stand-alone bathtub plus a separate shower stall? One great idea to consider is a custom vanity with a lowered seating station for hair and make-up application. Understanding your needs for the remodel will be a great advantage when discussing the footprint of your bathroom with a designer.
Aside from the overarching aesthetic and layout, there are some other features to consider. Hardware, tile, lighting and accessories play a vital role in the design of your master bath. There are also organization options to include inside your cabinets which will keep your bathroom tidy and create a place of tranquility in your home.
To see what Colorado cabinet options are available that will give you the master bath you desire, visit our Denver cabinet showroom and talk with a designer.
Save