29 Jun

BKC Kitchen and Bath Celebrates Crystal Design Award

BKC Kitchen and Bath is a recipient of a 2022 Crystal Design Award for this Luxury Spa Bath Retreat project in Castle Rock, CO.  The Crystal Design Awards, hosted annually by Crystal Cabinet Works Inc. is open to professionals who create spaces which utilize their products.  This competition recognizes achievements in kitchen, bath, and other areas of cabinet design based on the following criteria: visual appeal, creativity, design elements and principles, and innovative integration of Crystal products.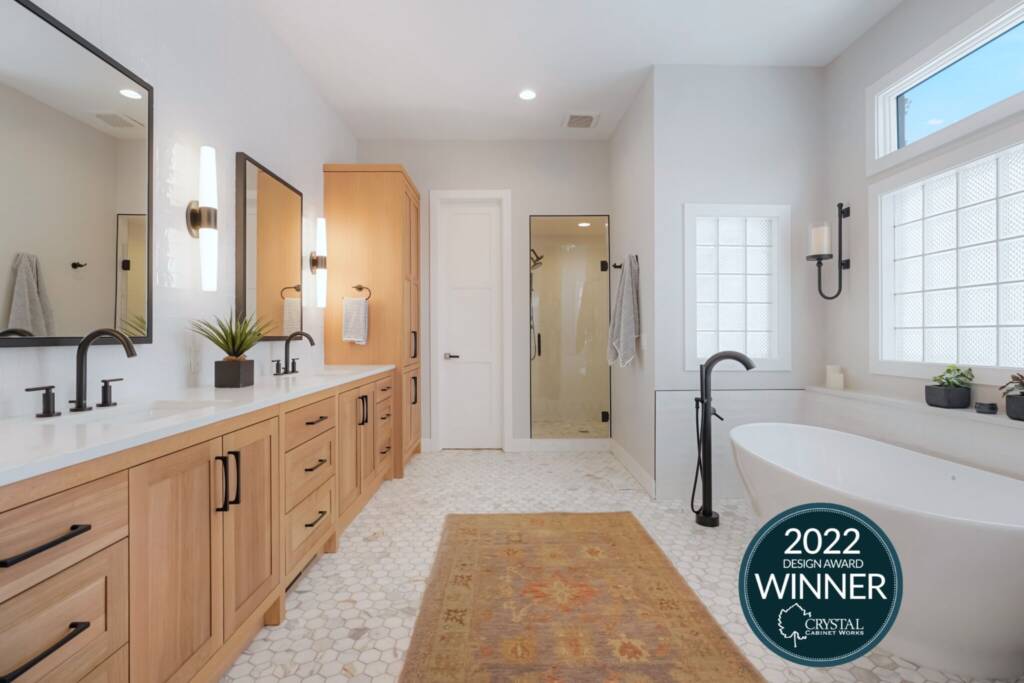 Creating Harmony Through Collaboration
When remodeling a master bath, most homeowners seek a space that evokes a calming ambience. For this project, the homeowners' vision was to create a spa-like retreat with functional storage and cabinetry that resembled furniture. The new Revere door style by Crystal Cabinets was the starting point for designing the space. Although sleek and modern, the cabinet style also shows interesting grain patterns and color variations. Additionally, the natural tones of rift-sawn white oak reflect the beauty of the home's surrounding foothills.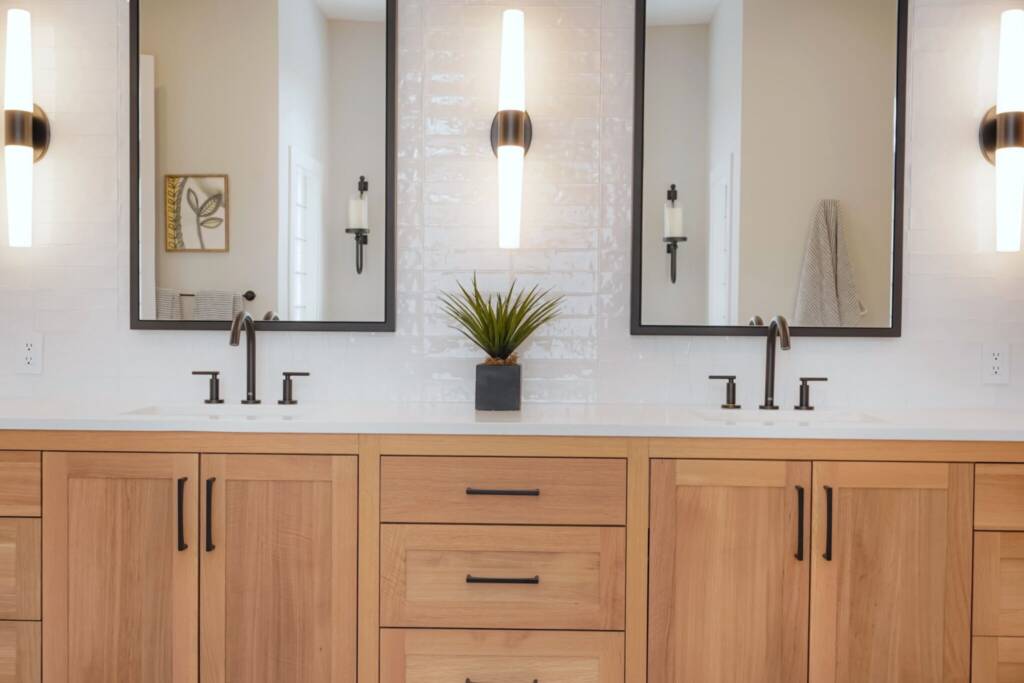 Caitrin McIlvain, BKC's designer on the project, states, "It was a pleasure to collaborate with my client and their interior design team on this bath." Collaboration includes Carter Design Builders and KPM Design, both Colorado-based companies that have partnered with BKC Kitchen and Bath on many home projects. "My goal was to combine natural elements and modern styling with the custom design capabilities that Crystal Cabinetry offers to create a true bath retreat," Caitrin further states. "I am honored to be recognized for my dedication to creating harmonious spaces with this national Crystal Design Award."
BKC and Crystal Cabinets
BKC has a long-standing relationship with Crystal Cabinet Works, Inc. and is a top dealer of their custom product lines. "Crystal appreciates all the talented designers entering their designs," says Peggy Talberg, Crystal's vice president of sales and marketing. "We are truly amazed by their creations utilizing Crystal Cabinets." Crystal is celebrating their 75th year in business, which makes this year's design awards even more special.
Read more at Newswire.com.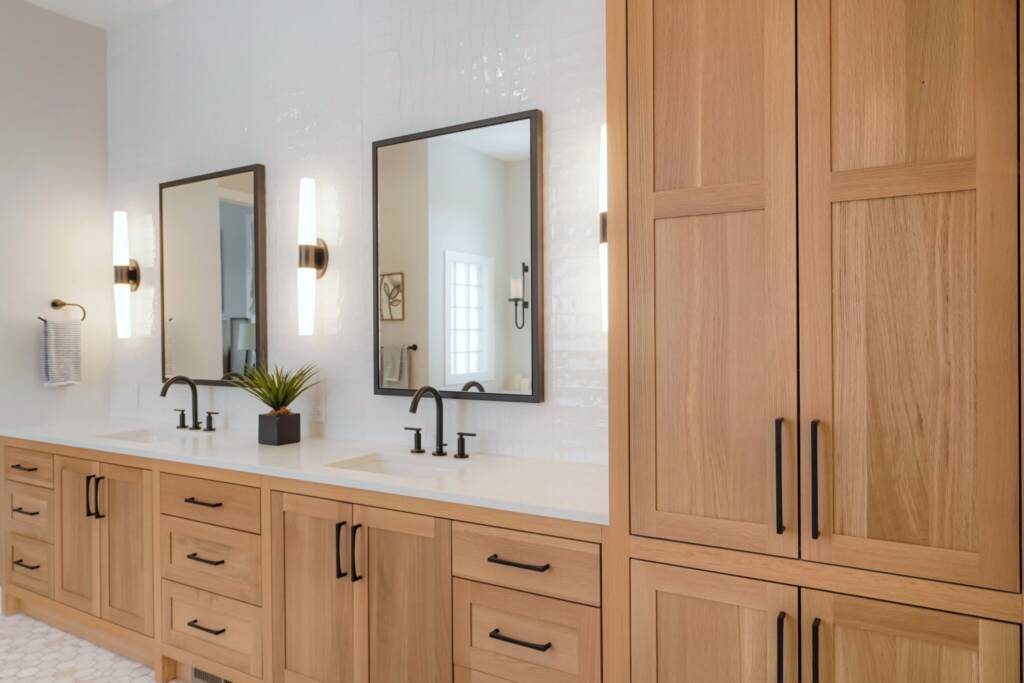 Dedication to Excellence
At BKC, we aim to exceed customer expectations at every opportunity. We've built our reputation throughout the community by providing unparalleled service to homeowners and trade professionals. Whether your project is small, large, simple, or lavish, we can help you create a space that fits your style and budget. Let our experienced designers take the stress out of the home building and remodeling process. Contact us today!