03 Mar

Best of Houzz Award 2022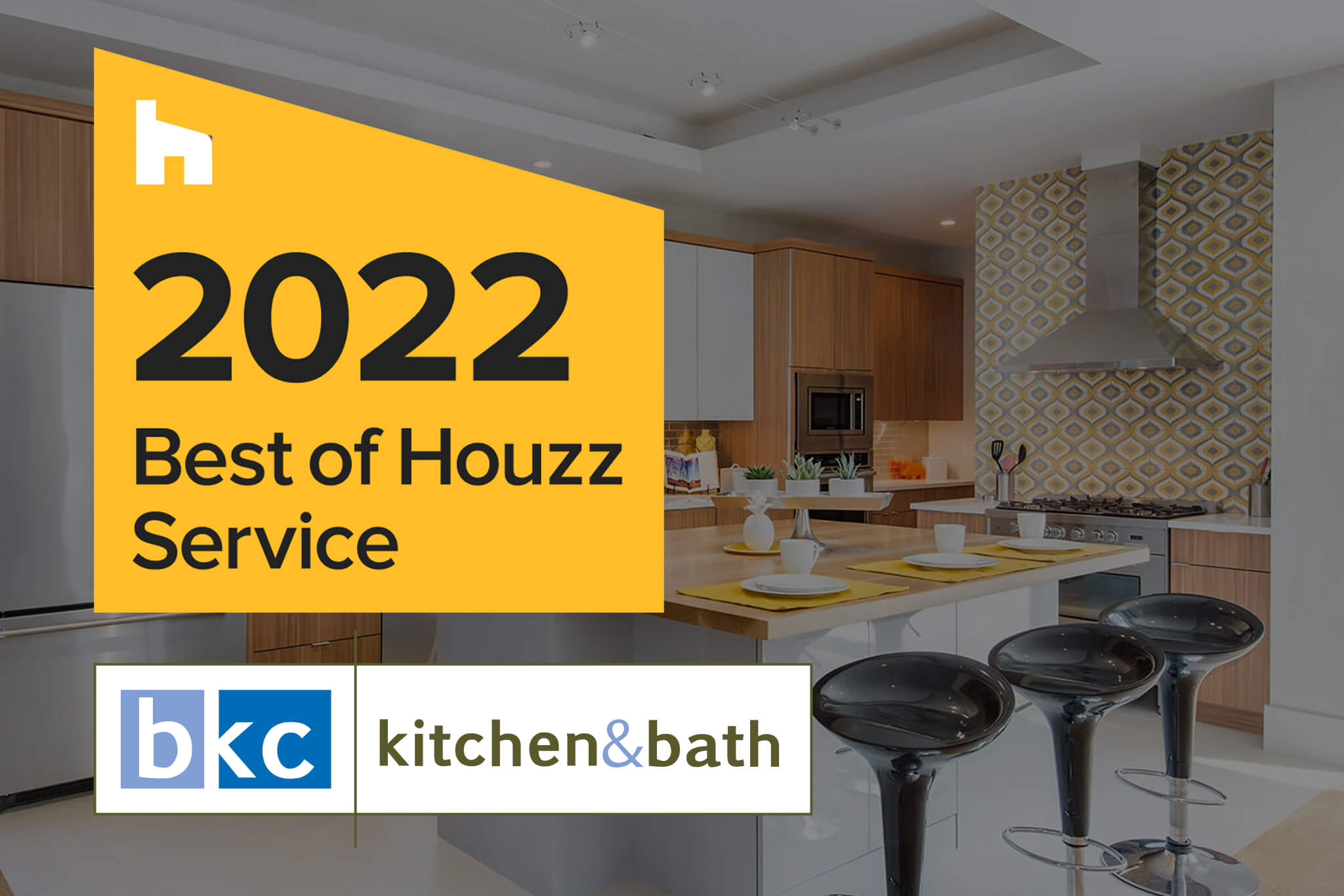 Every year, the Best of Houzz awards pay homage to the most accomplished remodeling and interior design professionals in the world. To be named just once as a Best of Houzz award winner is a huge honor – but repeated distinctions confer a level of status rarely seen in this competitive field.
For years, BKC Kitchen and Bath has enjoyed a top spot among the many talented professionals that the Best of Houzz awards recognize. We're thrilled to have once again received a Service award.
Our latest distinction from Best of Houzz provides a powerful indication of our commitment to excellence, spanning every project and every client interaction. We're grateful to the hardworking designers and loyal clients who have made this honor possible year after year.
How Do the Best of Houzz Awards Work?
Meant to honor professionals who consistently demonstrate excellence in design and customer service, Best of Houzz awards are granted based on everyday feedback from millions of Houzz users.
Not just anybody can score an award; a mere 3-4 percent of Houzz pros earn them in any given year.
Best of Houzz categories include:
Design. This award hinges on photo popularity, as determined by how often Houzz users save images to personal collections known as Ideabooks.
Photography. Similar to the Design award, this category calls attention to the interior design photographers who upload the most popular images to the Houzz community.
Service. Professionals who receive the best feedback via client reviews are more likely to receive Service awards. This distinction indicates that professionals provide exceptional customer service, as reflected in positive reviews and high average star ratings.
BKC's Legacy As a Best of Houzz Award Winner
This year marks the 10th anniversary of the Best of Houzz awards. For nine of those years, BKC has enjoyed a strong presence on this exclusive list of professionals. We boast an average rating of 4.9 stars, plus rave reviews from our valued clients.
At BKC Kitchen and Bath, we are passionate about providing outstanding service. Our ongoing status as Best of Houzz winners reflects this commitment, as does our stellar reputation in Denver and beyond.
Read the full press release here.