03 Dec

Illusion of Space in a Small Bathroom

Renovating a small bathroom can be a challenging task, especially when you want to provide ample space while still retaining adequate storage. What is the best way to incorporate Denver bath cabinets into your design without making the space feel cramped? Aside from the traditional and effective medicine cabinet option, here are a few ideas to give your tiny bathroom a space-saving makeover.
Round out the vanity cabinet
Adding a vanity cabinet that has rounded corners can be a very effective design option, especially in a small bathroom where square footage is at a premium. Not only does this shape fit better into the space, it also allows guests more freedom to move about without bumping into sharp edges. Additionally, a rounded cabinet can be useful in situations where the angle of the bathroom door requires more room to swing open and closed.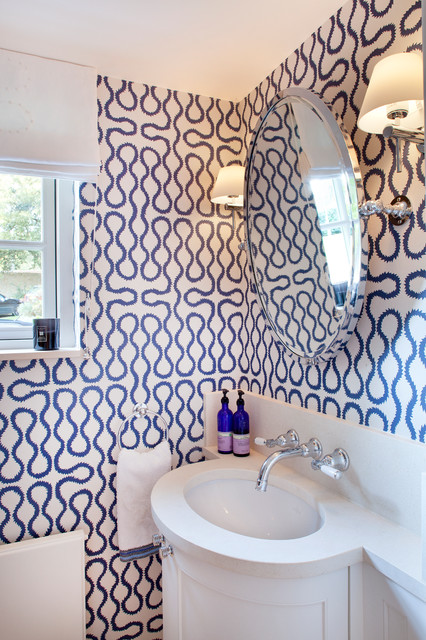 Photo Credit  I  Hill Mitchell Berry Architects
Maximize a corner or nook
Take advantage of corner spaces and tiny nooks by adding custom cabinets that fit perfectly within them. A corner cabinet can bring storage possibilities to an otherwise underutilized space. To prevent the cabinetry from looking too bulky, opt for glass door inserts in either a plain or decorative pattern, or add a mirror. Bring even more brightness by adding integrated lighting inside the cabinet.
Open up the cabinetry
Many designers will recommend leaving the area under the bathroom sink open to allow for more sense of space. For maximum storage, choose a vanity that is both open and closed – drawers for items you want to keep tucked away and open shelving for decorative baskets, towels, magazines or slippers.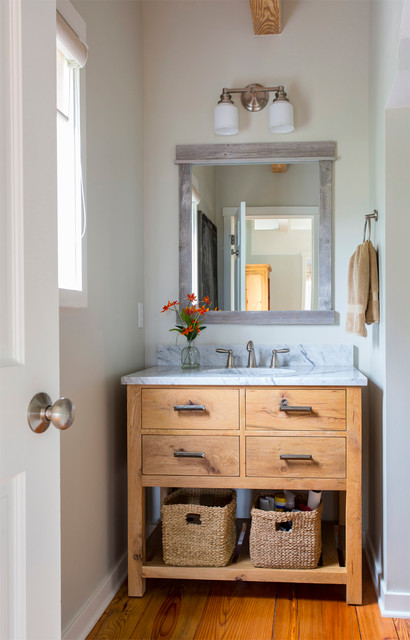 Photo Credit  I  Matthew Bolt Graphic Design
Float the vanity
To present a true illusion of space in your small bathroom, choose a floating vanity. This cantilevered cabinet will open up the floor space, create a modern, minimalist appeal, and inspire thought about the engineering process involved. Additionally, you can opt for under-cabinet lighting, which will illuminate the floor and give the room an even stronger contemporary look.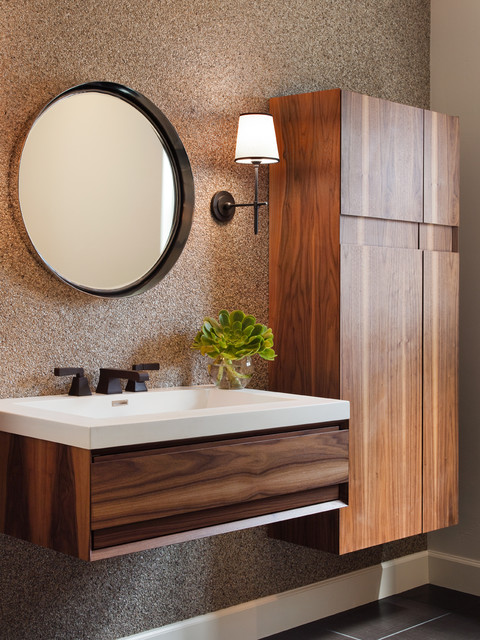 Photo Credit  l  Lizette Marie Interior Design
Minimalize cabinet hardware
No matter the style or size of cabinets you ultimately decide upon, replacing bulky knobs with slender pulls will help achieve a less-cluttered visual while eliminating obstacles within the space. For contemporary bath cabinetry, integrated handles and finger pulls are a great design option. In place of bulky, ornate knobs or pulls, you can use a grip notch to open doors and drawers.
Slim down the storage
Slender cabinets matched with a narrow sink or wider cabinets with a shallower depth can give you plenty of storage space. By incorporating slimmer cabinetry, the option of mixing open shelving into the space can increase the aesthetic appeal without weighing the space down with overly-ornate design.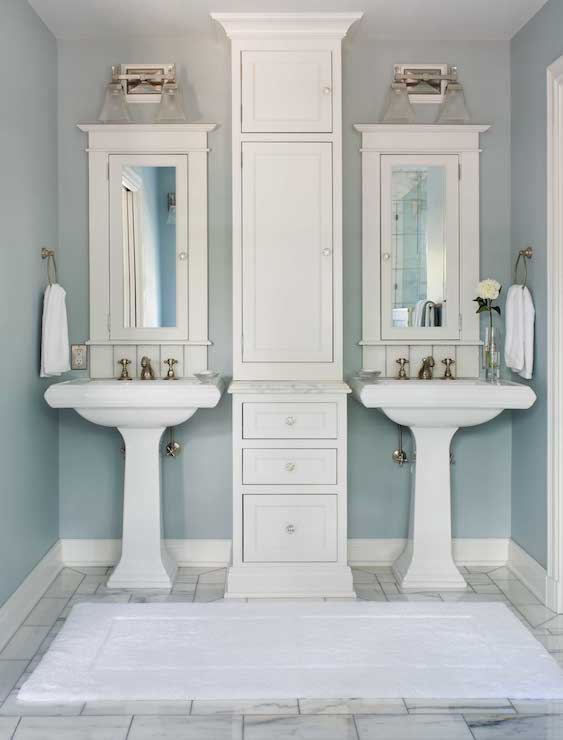 Photo Credit  l  Colorado Homes & Lifestyles
Remember that it's not necessary to reduce your cabinet options in a smaller bathroom simply because the measurements of the space are restricted. As long as you pay sufficient attention to the layout, style and details of your cabinets, you can successfully create the illusion of an airier room. For assistance in creating a functional cabinet design to properly meet your needs without compromising on space in your bathroom remodel, contact us.