21 Dec

Cabinets Beyond the Kitchen

When it comes to cabinetry, it may be time to think outside the kitchen. Ask most homeowners what they would change about the current décor of their homes, and one of the first responses you'll hear will be, "More storage!" So, how can you gain that extra storage? Cabinets that are used in the kitchen are not often considered for other rooms, however the ability to customize them adds a plethora of storage options for other rooms that may not have been previously imagined.
In the Family Room
The family room tends to be a centralized spot for everything, from movie-watching to study hall to family game night. It also tends to attract the most clutter! A great storage and de-cluttering solution is to line one wall with Denver custom cabinets that include doors and open bookshelves surrounding the TV. Add pull-out shelves within the cabinets to house gaming devices or pull-out bins to hold toys. You can also customize cabinets with glass doors which will make it easier to locate board games, DVDs and other entertainment items.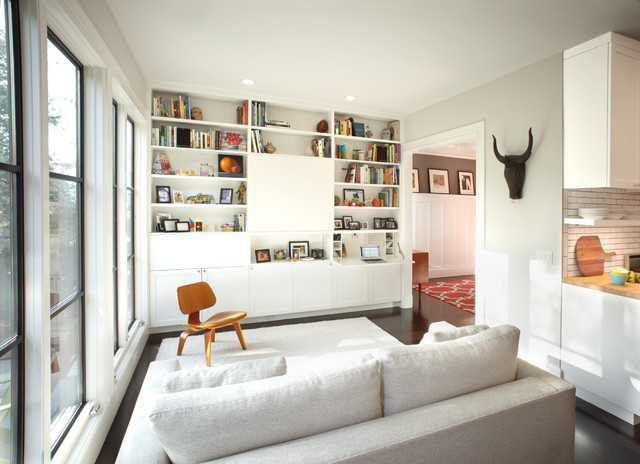 Photo Credit  l Jeff King & Company
For Your Home Office
Working from home is becoming more popular, and so is the demand for dedicated office space. With such a wide variety of kitchen cabinets available, you can create a unique space far-removed from the typical office-store desks. Countertops make elegant desktops, built-in cutlery trays keep small supplies organized, and a deep roll-out tray can house a printer, ready to be tucked away when not in use. For an added benefit, incorporate hanging file hardware and dividers inside full-extension drawers. Keep trash and recyclable items out of sight with custom pull-out bins. Most people would agree that working amongst clutter is distracting, but a well-designed cabinet layout will keep you organized and focused.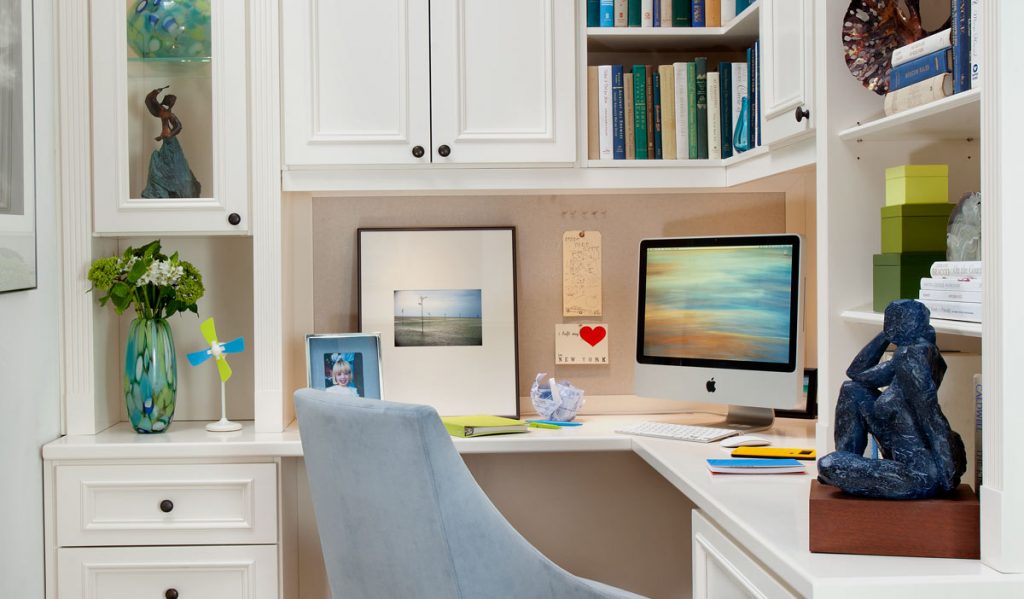 Photo Credit  I  TransformHome.com
A Study Nook
Homeowners have started to realize the potential of unused space beneath the stairs. Because of this, the creative ideas are flowing. Custom cabinetry can transform the challenging space into a charming desk area or intimate reading nook, complete with built-in storage. Showcasing your personal style, the layout can be tailored to offer a mix of open shelving and enclosed cabinet boxes. There may be some items you wish to display, while others you may prefer to keep tucked away. To further save on limited space, add a pendant light or recessed LED light on the underside of the stairs to alleviate the need for a table lamp.
Photo Credit  I  HGTV.com
Reviving a Crafter's Room
Every crafter dreams of an organized, dedicated area with enough counter space to work on and plenty of places to stash away craft materials. A seamstress would especially benefit from a tall cabinet that can store an ironing board and open shelving to showcase fabrics, yarns and other DIY supplies. Plenty of divided drawers for beads, buttons, glue guns, decorative paper and all other crafting necessities will keep the space streamlined and manageable. Many styles of kitchen cabinets can be customized with built-in features to accommodate the crafter's dream, so let your creativity flow!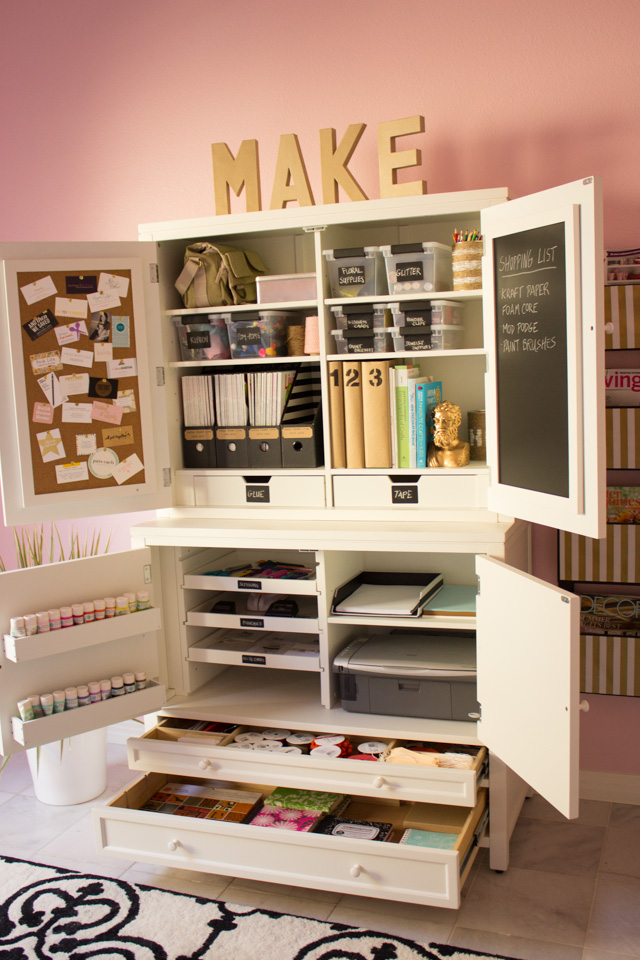 Photo Credit  l  DesignImprovised.com
Cabinets are no longer just for the kitchen. Take a walk through your house and consider how BKC Kitchen and Bath can create unique and useful spaces within your home. To receive more information and to get started on an innovative design, contact us and discover ideas that will work for you.