02 Apr

Modern Kitchen Remodel
West Jewell Modern Kitchen Remodel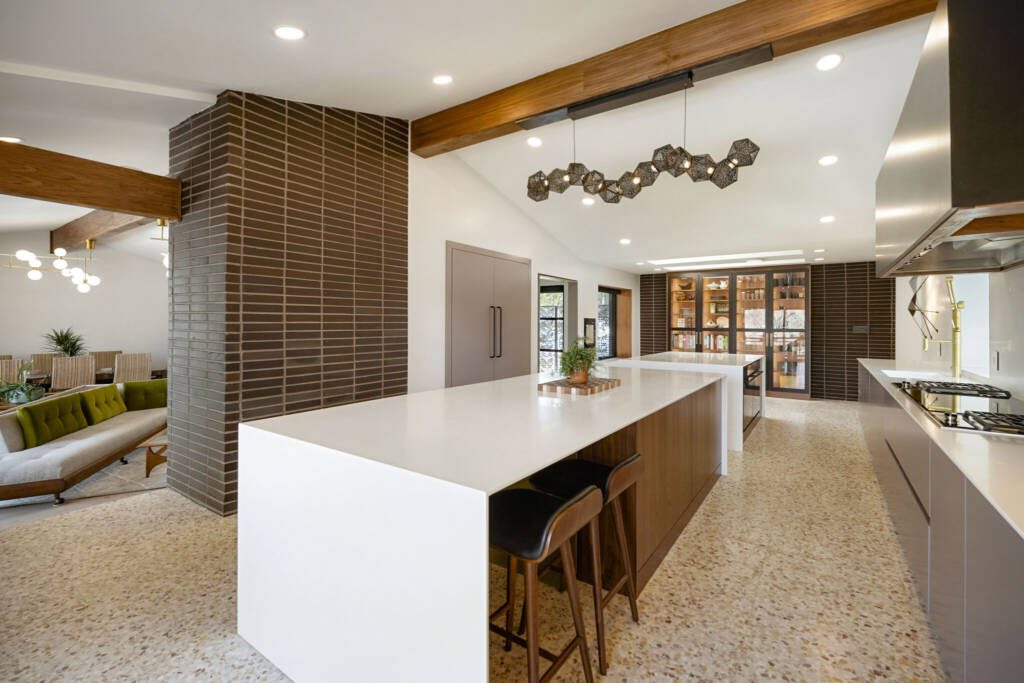 This modern kitchen remodel was a great project for BKC. The design process was interesting, and the homeowners were amazing to work with. They had a pretty good idea of what they were looking for prior to meeting with us. Their vision included a minimal and clean design that had good symmetry without a sterile feel.
They also had a specific color in mind for their cabinets: a set of cloth napkins they'd held onto for many years and hoped to color-match. Crystal Cabinets was able to create a custom color based on one of those napkins, and the cabinets match it almost perfectly!
One of the most challenging aspects of this project was working with the size of the space. The run of cabinets on the back wall is almost 26 feet long. Putting together cabinetry that was both functional and symmetrical was a challenge. We could not move the window, so we were locked into that exact location for the sink, which drove other dimensions in the design. A custom 72-inch sink base cabinet helped make it all come together.
While we love everything about this kitchen, the black and walnut display cabinet may be our favorite part of the room. Photos can't capture just how beautiful this display piece looks in person!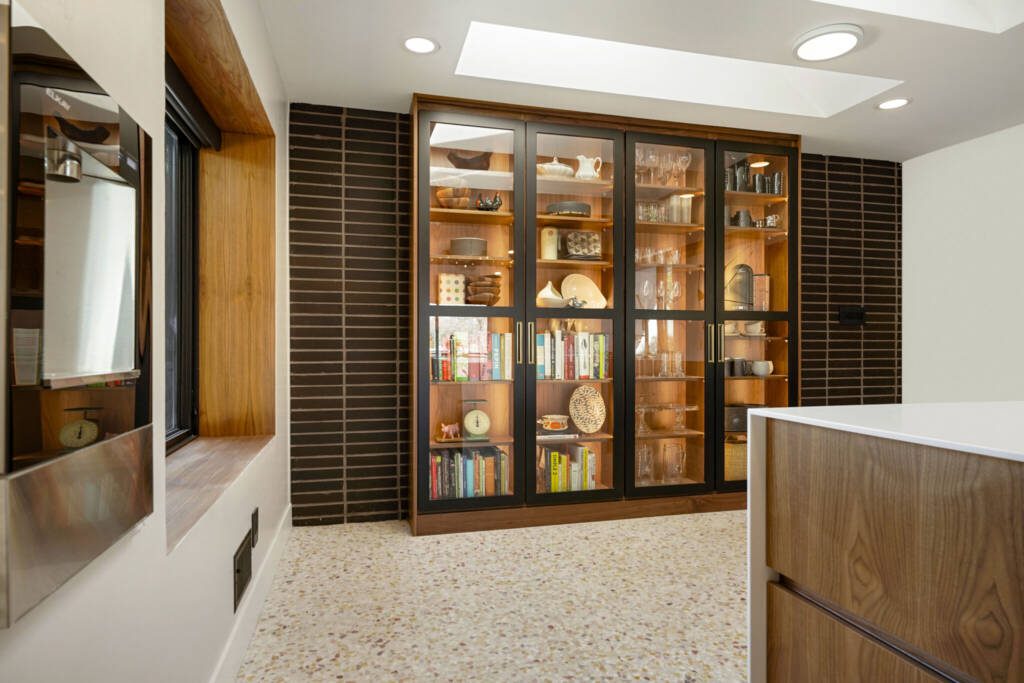 Overall, this kitchen showcases Crystal Cabinet Works's ability to build any kind of cabinetry imaginable, from color-matching a 10-year-old cloth napkin, to customizing cabinets to fit in any space and style.
For more photos of this stunning kitchen, click here.
Design by Heather Evans, BKC Kitchen and Bath