18 Mar

The Five Essential Renovation Questions

Whether you live in Miami, Santa Fe, Topeka or Denver, kitchen renovation is most successful when you plan ahead as comprehensively as possible. And planning begins with the process of asking some very essential questions. It may not be the most exciting part of remodeling your kitchen, but nothing succeeds in making renovation run smoothly like knowing the right questions to ask. Here are five to get you started.

What do I want to do about appliances?

A kitchen renovation is the perfect time to upgrade old appliances and add any new items that you've been considering. Carefully consider your options. Would part of your budget be better spent upgrading to a fancier stovetop or adding a trash compactor? Would you benefit more from an integrated warming drawer or updating to an energy-efficient dishwasher? Renovating the kitchen should always include exploration of adding appliances and gadgets you don't already have that will make cooking meals more efficient.

Do I need more light in the kitchen?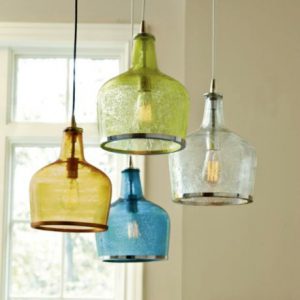 Your kitchen is one room in the house where good lighting is a priority. After all, you want to be able to see the food you're cooking. Consider doing away with that single fluorescent fixture overhead and add precision lighting that provides adequate illumination on those areas where you do the most food preparation. Strategically-placed pendant lights are a great option; they're versatile in color and pattern and can be adjusted in height and spacing, depending on your needs.
Are the cabinets I want a good decorative fit for my kitchen?
Choosing the right cabinetry for your kitchen renovation can feel overwhelming, but when all is said and done and your project is complete, your kitchen should be exactly what you dreamed of. Don't be afraid to choose a design that fits your personal style. Gather ideas by looking through home and kitchen magazines and browsing internet sites such as Houzz and Pinterest. But don't rely too heavily on what the latest and greatest trends are. Find the look that represents your taste. Custom and semi-custom cabinetry offer versatility in size, style and color and can be manufactured according to your renovation plan. Speaking with a professional kitchen designer can help alleviate confusion and narrow down choices on cabinets, countertops, backsplashes, hardware and special cabinet options such as rollout drawers and storage components.
Are delivery and installation costs included in the price?
Your kitchen remodel can include the purchase of everything from flooring to cabinetry to a brand new appliance package. Make sure that the affordable prices that catch your eye also include delivery and installation costs. Often times with bigger ticket items these options are included, but that is not always the case. Avoid significantly increasing your budget numbers by doing your homework and getting a quote for a full price that includes purchase, delivery and  installation before you commit to the sale.
Do I have accurate measurements?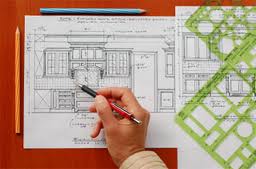 When shopping around for appliances, countertops, cabinets, flooring and other items related to your kitchen remodel, avoid a momentous headache by making sure you have accurate measurements with you. The last thing you want is for your new refrigerator to arrive too wide for its designated space because you wrote down an incorrect measurement. Most kitchen designers will offer the service of coming to your home and taking measurements of your space as part of the design and planning process, but beyond those measurements, ensure that your new appliances and cabinetry will be able to fit through doorways, squeeze down corridors and clear tight corners.
By answering these five essential renovation questions, the process of remodeling your kitchen will run more smoothly and your project will be a great success. To discuss these questions with a professional designer and begin your kitchen renovation on the right foot, contact us.