19 Aug

Timeless Design in Your Master Bath

Cabinetry for the bathroom is no longer just about functionality and practicality. Many cabinet options can also be pleasing aesthetically. The beauty about designing new cabinets for the home is the freedom you have to customize layouts, colors and surface materials to fit your style and space according to your own tastes. With so many options at your disposal and the ability to choose from a wide selection of Denver custom cabinets and semi-custom cabinets, you can successfully create a personalized master bath that's as unique as you are.
Photo Credit  /  HGTV.com
The design of a bathroom largely depends upon the preferences of the homeowner. Where one may find comfort in a traditional or simple design, another may seek to be a trendsetter and use less-conventional materials, patterns or layouts. Ideally, the design will be a reflection of your own style. The privacy of space that a bathroom affords also gives you the freedom to decorate the room according to your own personal "must haves", such as towel-warming bars, candle alcoves, integrated media systems and objets d'art displays.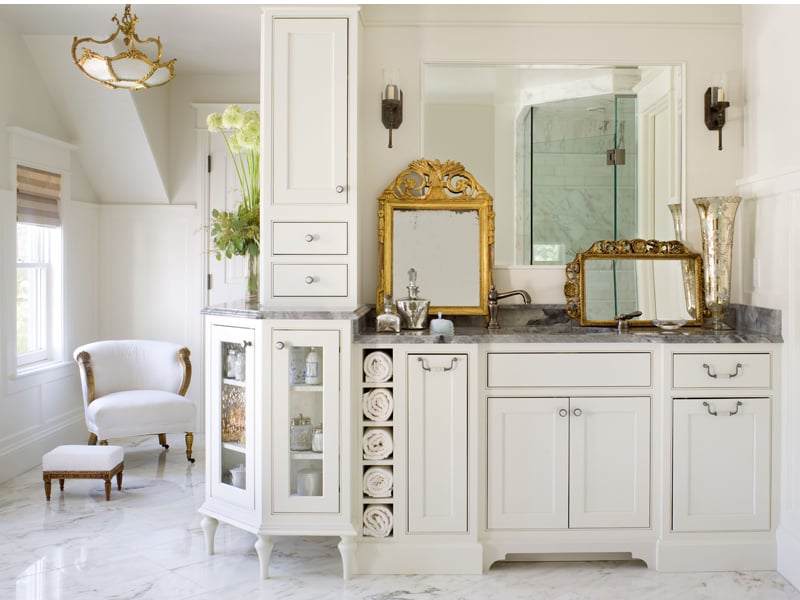 Photo credit  /  BKC Kitchen and Bath
Our goal at BKC Kitchen and Bath is to design a bathroom for you that will remain timeless. One way to accomplish this is to include natural materials such as stone, wood, metal and glass, which have remained popular for decades. Quality material is the key to a lasting design. With the right balance of practical elements and individualism, a bathroom can leave its footprint on the next generation of design by imparting the creativity of the homeowner's style as a basis for the next innovative trend.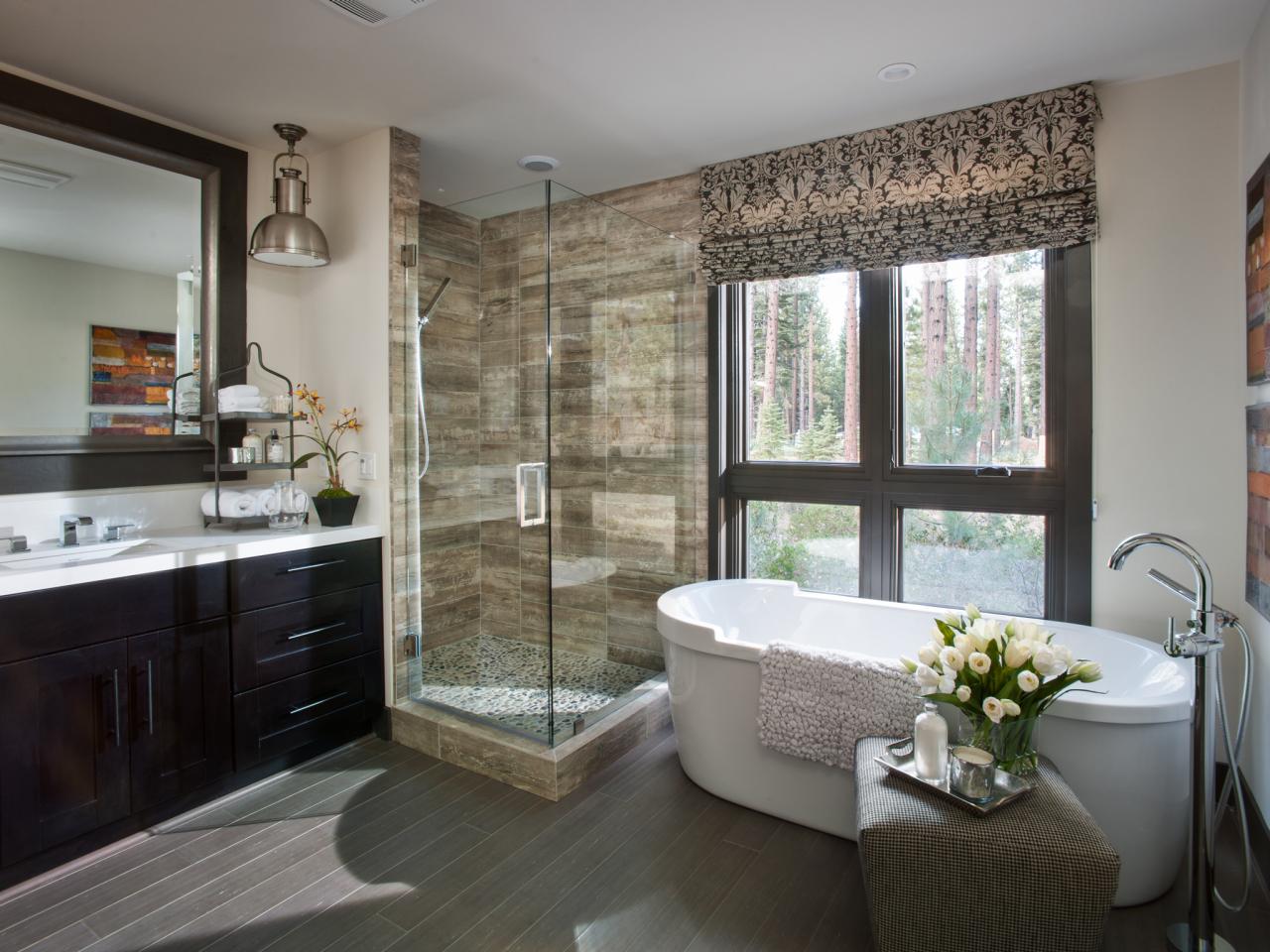 Photo Credit  /  HGTV.com
Choosing the perfect master bath cabinets from the many varieties available is a bit like picking paint colors from an artist's palette; in addition to a wide assortment of wood species, thermofoils and acrylics, the styles of cabinets can include raised- or flat-panel doors, framed or frameless box construction, stained finishes or painted surfaces, glass or metallic accents and many other possibilities. The countless combinations and selections can inspire you to create a one-of-a-kind custom design.
If you want to leave your mark on the future of bathroom design, contact us today to get started.
Save