13 Dec

Rub-A-Dub-Dub: Remodeling the Kids' Bath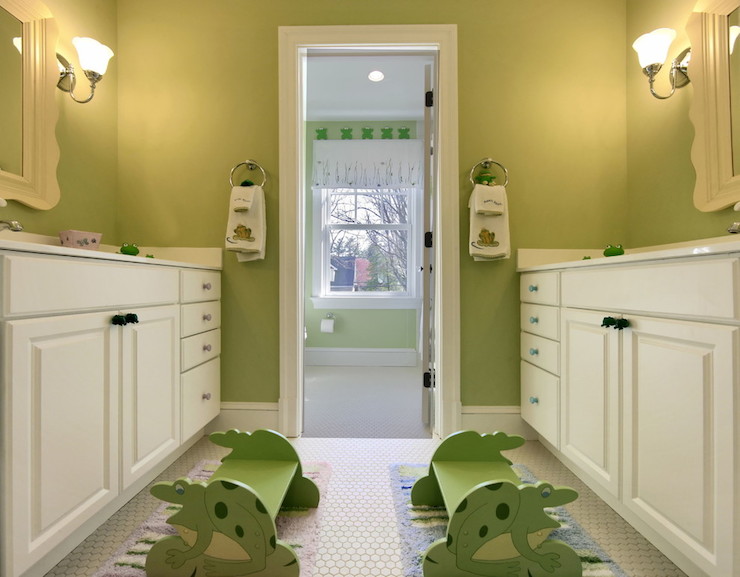 The kids' bath may not be the top item on the list of spaces in your home to remodel, but improving this room can save a lot of headaches.  Providing adequate clearance for each child to come and go in their daily routines will help alleviate stress in the mornings and make getting ready for bed a breeze.  These design considerations can help simplify bathroom time, both now and in the future.
Age-Proof Features
If you are in your forever home, chances are your kids will be doing a lot of growing up in it.  While they may need a stool at the sink now, that will not always be the case.  Keep the height of the vanities at a standard height to ensure that the bathroom will stand the test of time.  A standard toilet height is also important to keep in mind.  A universal bathroom with standard items will help with potential resale down the road.
Simultaneous Spaces
Your kids most likely have the same schedule, which can make sharing a bathroom difficult.  Double sinks, a toilet room, or a door that separates the shower from the sinks can make life much simpler. When working through a design, make sure you consider what type of storage will be needed in the individual spaces.  Does there need to be a tall cabinet near the shower to house the towels?  Should there be a bank of drawers in-between the double sinks?  Whatever the case, a kitchen and bath designer has insight into what the typical needs are and what may be unique to your space.
Vanity Cabinet Storage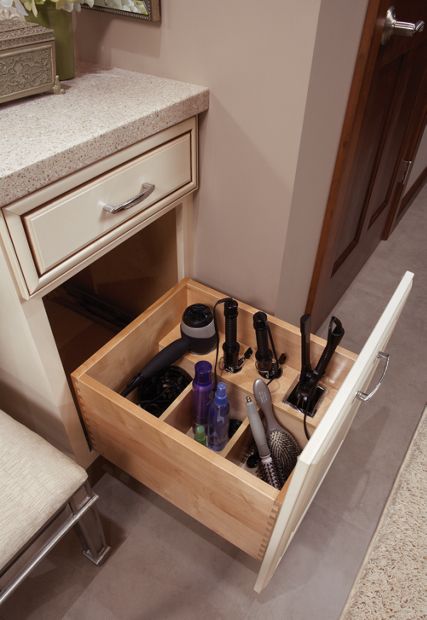 Storage in a shared bathroom is extremely important.  To help keep the space organized, use Denver cabinets with custom features.  Roll-out shelves can make access to bathroom necessities easy.  You might also consider adding drawers that have access to outlets for hair accessories that will replace the tub toys as your kids get older.  A medicine cabinet with integrated outlets is great for housing electric toothbrushes, as well as other small, daily-use bath items, in an accessible location.
Bold Colors
While color does not add any particular value to the space, it is an important part of a bath remodel.  Color can be incorporated with paint, tile, and other accessories.  Pick a color that will go with the items that entertain your children now while allowing for a more mature design as they get older.  Consider choosing gender-neutral hues that will adapt to an ever-changing aesthetic.
Having ample space to move around, plus having cabinets that offer a multitude of storage solutions, can be a huge benefit for a family bathroom.  Let us help you create the perfect space for your family.  Contact us today.
Save
Save
Save
Save
Save
Save
Save
Save