01 Jul

Kitchen Transformation Through Cabinetry

By modifying or adding a new style of cabinetry to your kitchen, you can achieve a refreshing transformation to the current layout of your home. Changing cabinetry styles is a great way to spruce up your current décor or create a whole new appearance altogether. With Denver custom and semi-custom cabinets, there are countless styles to choose from. Here are a few popular options to help you narrow down the look you wish to acquire:
Shaker: Whether your design preference is traditional, transitional, modern or contemporary, shaker cabinets work well with almost any décor. Similar to Mission-style, the simple, clean lines and flat-panel door style of Shaker offer a pleasing cohesiveness. With the ability to be constructed from a multitude of materials and finishes, this classic cabinet will not only blend well with your personality but also with your budget.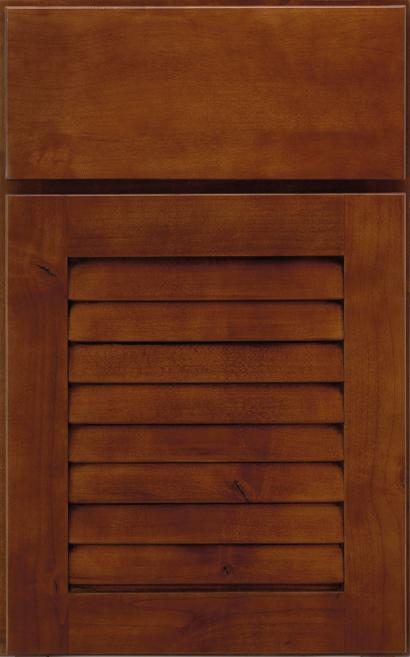 Louvered: Originally seen on closet doors and partitions, ventilated slats have come a long way. Incorporated into cabinetry, this door style is perfect for both the kitchen and bath in any geographical area. The sleek lines are great for contemporary or transitional designs, while the "plantation" feel works well in a traditional-style setting. If you're desiring a beach house ambience, louvered doors are optimal; they will add a dimension of warmth and sunshine to your home, whether in a stained or painted finish.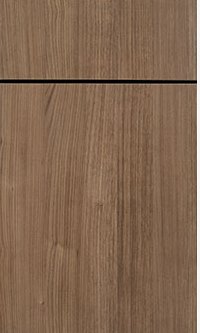 Flat or Slab: If you appreciate the look of simplicity, you will love flat, or slab, door fronts. The absence of details makes this cabinet a great choice for people who crave a simple, no-frills or contemporary look. Like the shaker door, it works well with just about any style and budget. Plus, keeping your cabinet doors clean is a cinch, with no stiles and rails for dirt and oil to collect in. If you're interested in a higher-end look, inquire about alternate material options, such as carbonized bamboo, acrylic or metal.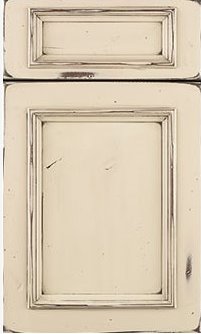 Distressed: Cabinets with an antiqued appearance are great for rustic-, country- or cottage-style homes. The distressed look is achieved by applying rub-thru stains or paints and adding worm-holing, cracking, wearing and gouging to the wood, resulting in a well-worn, yet equally beautiful, product. Distressed cabinets tend to fall into a higher price point due to the extra processes required, however the end result is an heirloom-quality kitchen.
Bead board: Homeowners who like the look of a country cottage or home by the sea will certainly love the addition of bead board to their cabinetry. Like louvered doors, bead board was a product initially created for wall treatments, however it has since transitioned into a desirable cabinet style. The slatted wood can be used on the cabinet doors themselves or as the interior finish of the cabinet. Sometimes referred to as Cape Cod, bead board will help make a kitchen bright, clean and airy.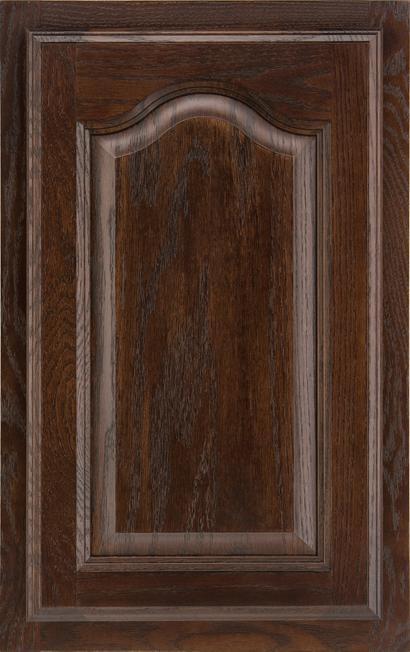 Arch: Once considered an outdated look, cabinet doors that incorporate an arched face are now becoming more popular. The curvature of the raised panel offers an elegant look, reminiscent of classical architecture or Renaissance-period woodwork. With several styles to choose from, including eyebrow and cathedral, the arch looks great in many applications, including wood, painted finishes and thermofoils. If an entire room full of arched doors seems too much, consider incorporating them into just a few places, such as only on the upper wall cabinets or in a furniture-style hutch.
As you remodel your kitchen, consider the cabinet design that best encompasses your overall style. The right cabinet can truly transform your kitchen. If you can't seem to find what you want, remember that there is the option of  custom cabinetry, where doors can be designed to your exact specifications. For more information on custom and semi-custom cabinets, contact us.