14 Nov

Is Your Kitchen Ready for Holiday Entertaining?

Holidays are just around the corner! Is your kitchen ready for some good cheer, good food and guests gathering around? Even if you have adequate square footage for entertaining in your home, your kitchen may not have enough room for a more formal party. Overcome organizational challenges and make your event memorable with these kitchen party preparedness tips.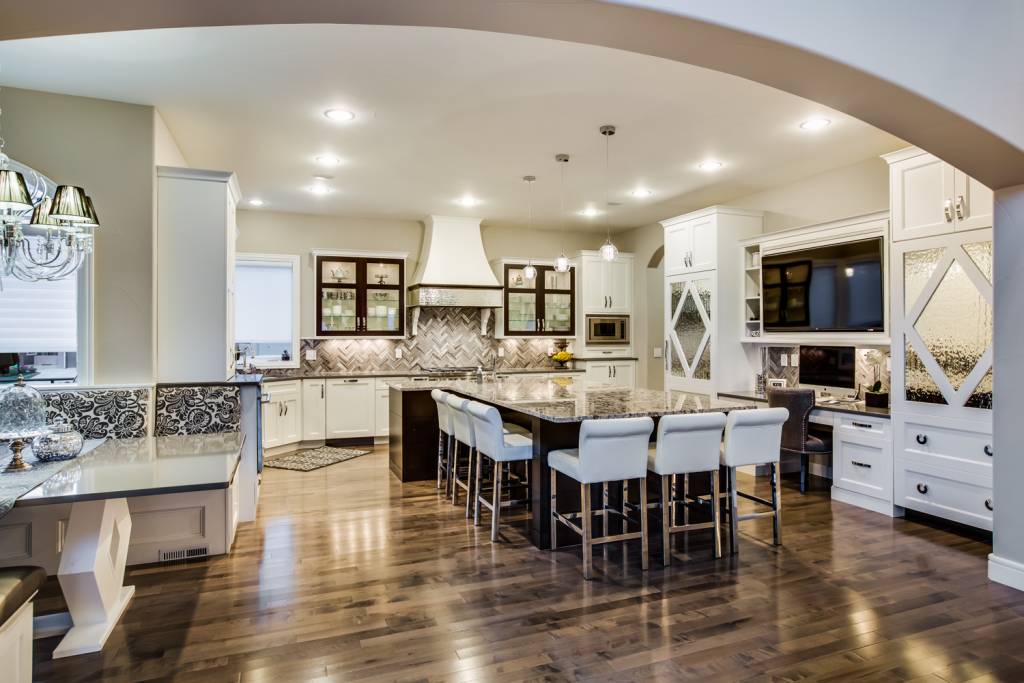 Seating Zones
Party attendees frequently congregate and mingle in the kitchen. To avoid congestion in this spot and keep walkways clear, arrange seating pods elsewhere for guests to have a more intimate eating experience. In addition to your formal dining area or breakfast nook, set up relaxation spots in your living room, sun room and other less-traditional spaces. Most people prefer not to cradle a plate of food while standing, and these smaller gathering areas ensure a comfortable place for everyone while keeping it social. Then, your kitchen can be used for what it's intended for: food preparation.
Cocktail Lounge
Festive cocktails are a star feature at holiday gatherings. As with other stations in your party plan, a cocktail lounge requires a designated area. Even if you do not have a bar in your home, you can easily create a temporary one inside a hutch or built-in shelving unit, or bring in a piece of furniture from another room. Simply remove current knick-knacks and replace with glassware, wine, cocktail mixers and holiday trim. Prepare a few seasonal drink recipes ahead of time so that guests need only fill their glasses. An adult beverage zone will be a popular hangout, so make sure it's situated in a place that will not be a hindrance to foot traffic.
Food Presentation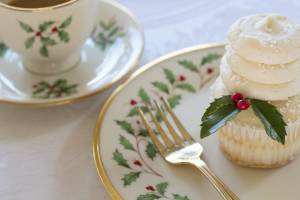 A holiday spread requires plenty of elbow room. To encourage free movement, place hors d'oeuvres near the bar and desserts in a separate area. Alter the timing of when dishes are presented. Choose the best spot to set up main entrées so that guests can form a line without disrupting other food stations. One idea to avoid cluttering precious countertop space is to designate an upper cabinet or shelf to hold party dishware. Here, guests can help themselves to plates and bowls without reaching across food platters or bumping elbows. It's also a good idea to plan in advance how the flow of dirty dishes and trash will be handled during and after the party to keep the flow of your kitchen smooth.
Once you have your plan in place, it's time to display the joy of the season by adding holiday décor. Keep decorations sweet and simple so there are no obstacles to the layout you've so carefully designed. Small wreaths, bows, ornaments and candles will put just the right finishing touches on your home and bring seasonal delight to your holiday gathering.
For suggestions on how to make the most of your kitchen space for the holidays and beyond, contact us.