09 Nov

Go Green, Save Green: Sustainable Kitchen Renovation

It's natural for homeowners to wonder how much of their remodeling dollars will come back to them upon the resale of their home. While few projects have a dollar-for-dollar short-term return, kitchen remodels rank near the top, as can be seen in data presented by Remodeling Magazine's 2015 Cost vs. Value Report. One way to make the return of investment more substantial is to appeal to the next generation of homebuyers by incorporating a "going green" approach to renovation. Sustainability is a concept that many people find valuable, and a Denver kitchen renovation with a low environmental impact will garner attention.
Photo Credit  l  Bella kitchen by Medallion Cabinetry
The first area of focus for your "green" kitchen remodel should be the cabinetry. Developments in the sustainability of the manufacturing process have come a long way. With the launch of programs like the Environmental Stewardship Program (ESP) by the Kitchen Cabinet Manufac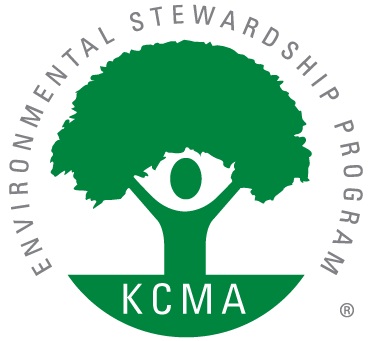 turers Association, Millennial buyers are sure to be impressed by the green process that goes into the manufacturing of program-certified cabinetry. The Environmental Stewardship Program is specifically directed toward kitchen and bath cabinet manufacturers and encourages them to commit to sustainability practices in their processes. Finding a certified manufacturer compliant with ESP is the first step in creating an eco-friendly and appealing remodel. The list of manufacturers compliant with ESP boasts 141 companies, among whom are Crystal Cabinet Works, Medallion Cabinetry, KitchenCraft Cabinetry and Mid Continent Cabinetry.
Once you have determined your eco-friendly cabinetry, selecting countertops is another great way to incorporate sustainability into your kitchen remodel. Quartz, which is really an engineered stone made of quartz and resin, is harder and less permeable than granite, is easier to maintain, and is comparable in cost. The color and pattern selection of this engineered material is quite impressive and is sure to match any décor. Plus, since it doesn't have to be mined and transported long distances, the environmental impact of quartz is much lower. Other green options for countertops include products such as recycled glass, agricultural products and even paper.
Photo Credit  l  Bianco Drift by Caesarstone
Integrating new floors into your kitchen remodel can breathe fresh life into the room. With a variety of eco-friendly materials to choose from, the right flooring can become a cohesive medium that brings various design elements of the room together. Options for environmentally-friendly flooring include bamboo, cork and engineered wood. The latter uses sustainably-grown or recycled wood, and the choices, which include cherry, maple and oak, create a beautiful, custom look.
Photo Credit  l  Trendsfloor.com
When combining all of these sustainable options together, what really makes a renovation stand out is professional design and quality construction. While production-line-quality materials from big box stores may seem the most economical, adapting them to an existing home can be challenging and often disappointing. To add a green approach to your kitchen remodel, look for on-trend materials that are sustainable, durable, and meet your budget with both innovative design and professional installation. To gain a personalized approach and discuss eco-friendly ideas for your home remodel, contact us.