13 Sep

Transitional Design: The Best of Both Worlds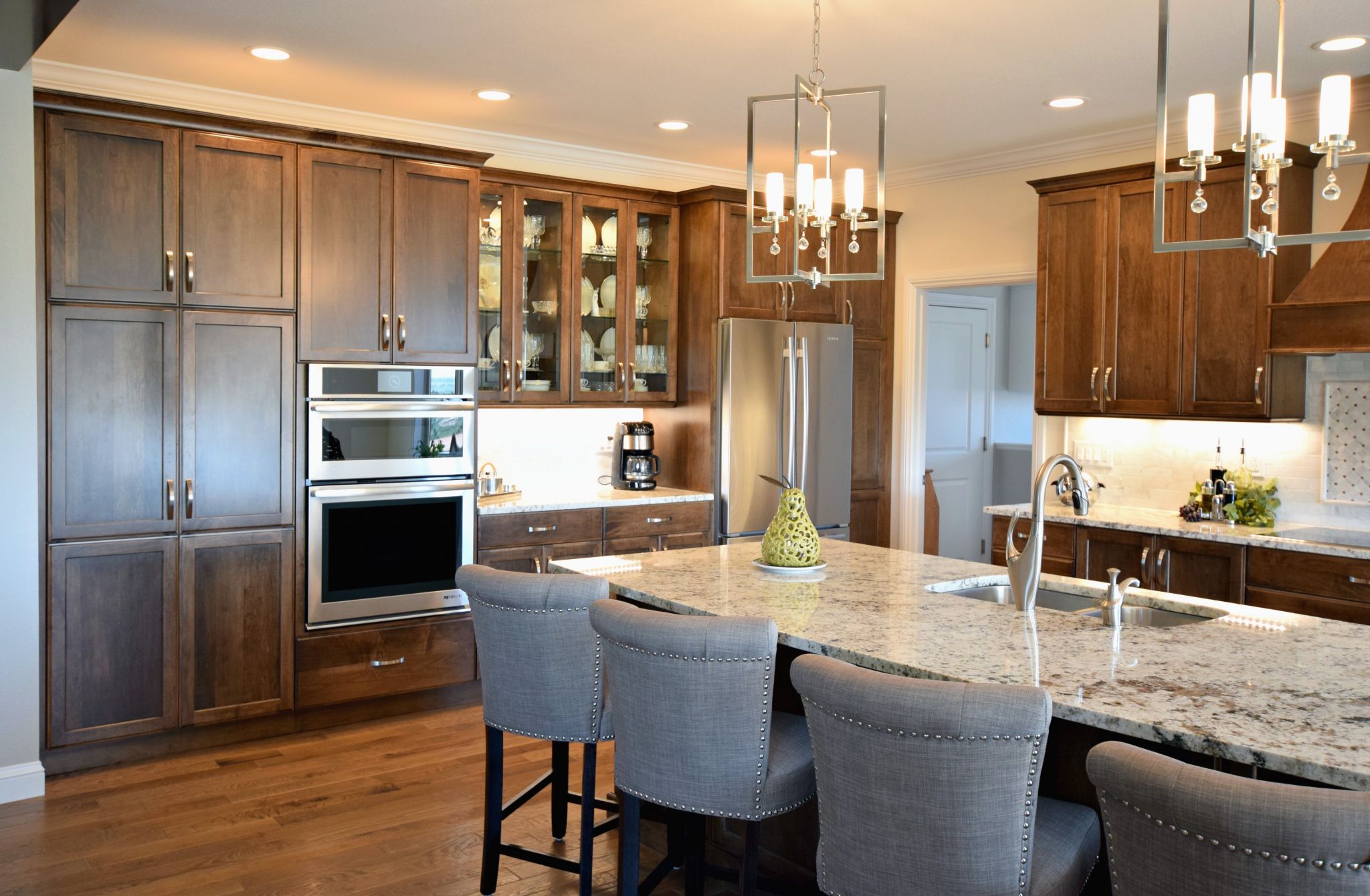 Balanced.  Harmonious.  Refined. Transitional kitchen design is a happy medium between traditional and contemporary style.
If your personal taste doesn't quite match traditional ornamentation, or if contemporary design seems too stark, transitional design may be the perfect fit for you.  A transitional look combines the comfort of classic décor with the simplistic lines of ultramodern design.  Here are a few features that will help bring a cohesive, yet blended, vibe to your Denver kitchen remodel.
Same Tone, Different Textures
Using neutral colors in the room is a great way to add interest to the design without becoming overly elaborate. Warm, neutral colors help bring softness to the space while allowing key features to pop.  In the kitchen, determining if you will use a paint or a stain on your Denver custom cabinet or semi-custom cabinet is key to the success of the overall design.  Because many cabinet manufacturers offer custom paint programs, the choice for color variation is nearly limitless.  To enhance your space even more, find interesting materials and textures when picking your countertop and backsplash, such as glass, marble or stainless steel.
Simple Details
Simple lines and details contribute to the comfort of a transitional space.  In the kitchen, shaker-style cabinetry is suggested.  However, if you consider this look to be too plain, small detail accents such as decorative trim can dress up the design.  Open shelves or glass-front doors can also be incorporated to showcase dishware and moderate décor.  Personal touches of decoration that represent your individual style will add distinguished elements to the room.
Shape Takes the Lead
For balanced transitional design, mix clean, straight lines with a few curved ones.  If the foundation of your layout is square and rectangular, bring in accents such as a circular rugs, rounded vases, or plush barstools.  Aptly chosen shapes incorporated into the backsplash, lighting fixtures and accent pieces will harmonize the details into a cohesive design.
Transitional design blends both traditional and contemporary styles and evokes a sense of comfort and relaxation.  For your own timeless transitional kitchen, contact us.
Save
Save