30 Dec

Ring in the New Year with Innovative Kitchen Organization
Get Organized in the New Year with New Cabinets in Denver
If one of your New Year's resolutions is to get organized, there's no better way to do that than with an innovative Denver kitchen remodel. When choosing cabinets, here are some features you may want to consider in order to help make the most of your storage space and keep everyday items neat and organized.
Place rollout shelves inside deep cabinets for storage of your kitchenware. Items won't get piled up in front of each other, and you'll be able to access what you need more easily. Rollout shelves with dividers work well in pantries but are also ideal for storing pots a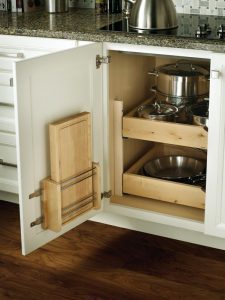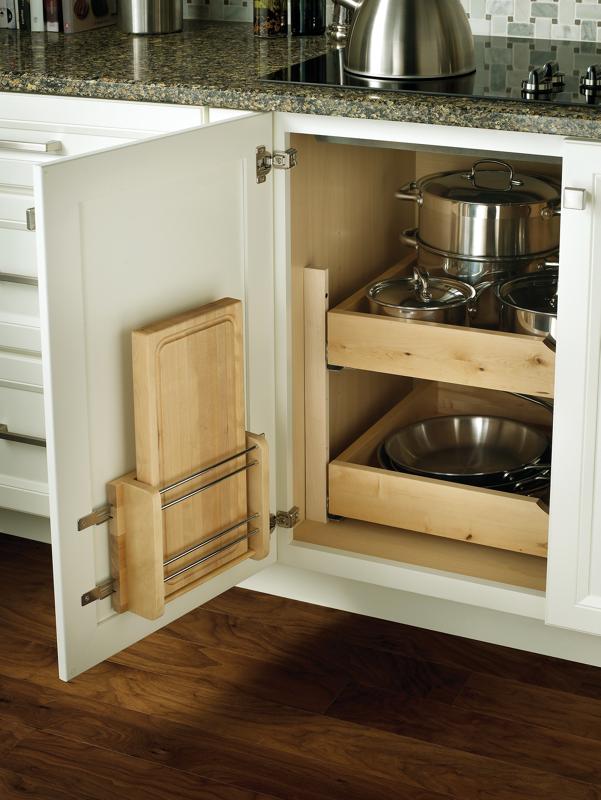 nd pans, dishes and small appliances.
You may find it easier to save space when certain items are stored vertically rather than horizontally. Consider adding pockets inside your cabinets to hold cookie sheets, cutting boards and bakeware. This will prevent them from being stored beneath larger objects and will help keep them close at hand. Medallion Cabinetry offers the perfect storage spot for a cutting board, out of sight and out of the way inside a cabinet door. Discover other useful cabinet accessories in their Organized Bliss product line. 
Special lid racks are useful when it comes to keeping the covers to bowls or pots and pans accessible and organized. These racks can be placed on the inside of a cabinet door or hung on the wall next to your cabinet. Whichever you prefer, you will appreciate not having to deal with the clutter and frustration of teetering lids.  
Cabinet drawers can be sectioned into compartments to prevent loose objects from jumbling together. This is especially helpful for "junk" drawers and utensil drawers. Utilize deep drawers t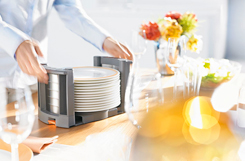 o store larger items, such as dinner plates and serving dishes, to allow for easier access and less back strain. Blum offers an adjustable plate holder that keeps plates neatly stacked and features handles for easy lifting.
Wall racks for spices, utensils, and cookware help keep things at your fingertips while also freeing up valuable storage capacity inside your cabinets. Incorporate open shelving to make the most of your wall space, and add decorative hooks beneath these shelves to hang pot holders, cooking utensils and coffee mugs.
These are just a few examples; there are countless other options for arranging your kitchen. Let us help you design the best solution to your organization needs. Give us a call!