19 Jul

A Sunny, Refreshing Kitchen Remodel

BKC Kitchen and Bath's design team transformed the kitchen in this charming 1929 South Park Hill home into a sunny, refreshing retreat – creating a welcoming spot for cooking, entertaining and spending time with family.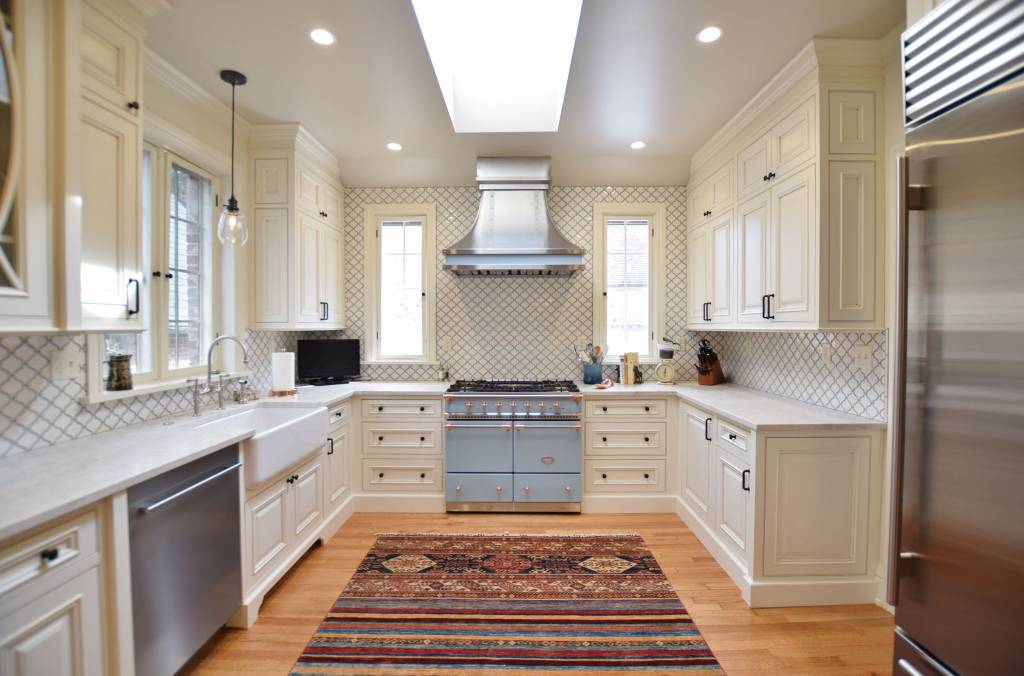 Creating the Design
For BKC Kitchen and Bath, working with these clients to create their dream kitchen was an amazing experience. Originally, this kitchen featured dark cabinets, dark trim and dark furnishings. Our vision was to provide a fresh, updated look while remaining true to the Tudor architectural style of the home.
One example of a design detail that captures the essence of this classic, older home is the decorative glass cabinet doors.
Resolving Challenges
Taking the wall cabinets all the way up to the ceiling created a few challenges which required resolution. For instance, an angled roof line above the range hood jutted out into the kitchen. Additionally, the design had to creatively incorporate the functioning chimney on the sink wall.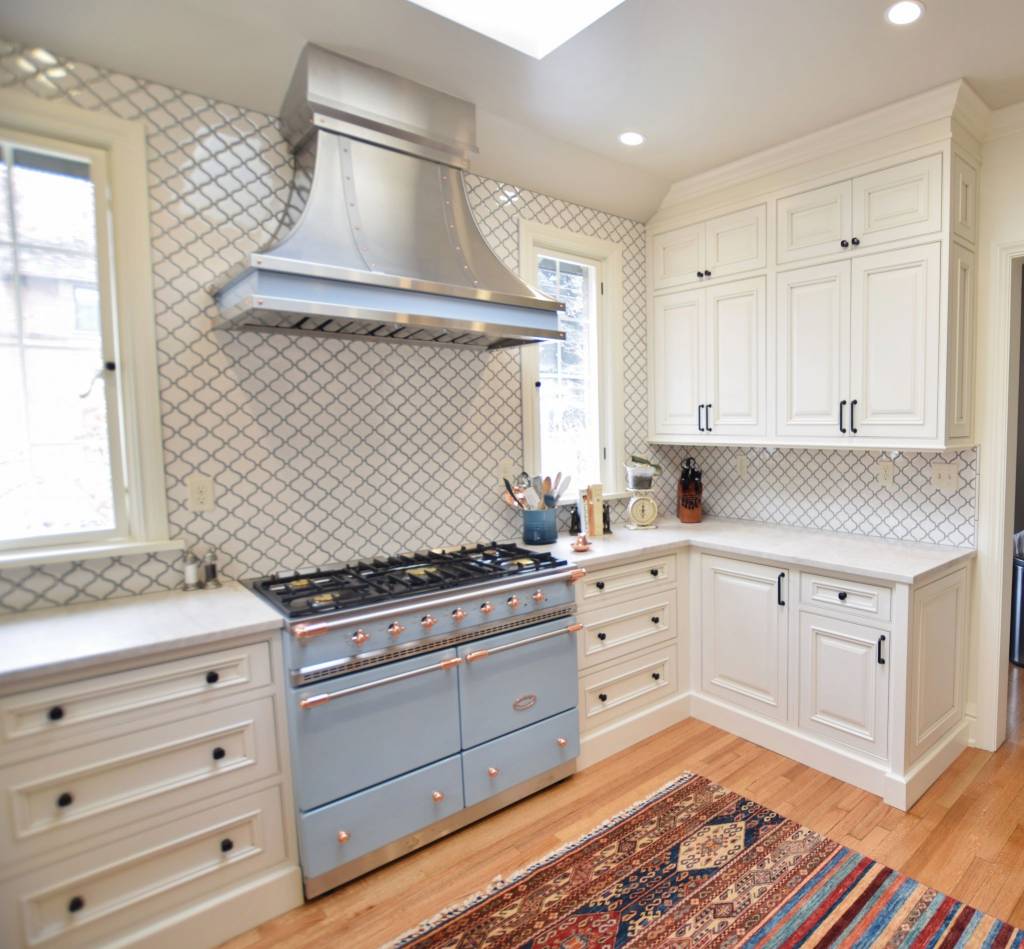 Finishing Touches
For the homeowners, color was extremely important in this design. Originally, the cabinets had a dark finish, causing this otherwise-large room to feel small and cramped. Replacing the dark finish with Frosty White paint and a Van Dyke Brown highlight instantly lightened the room. Additionally, the installation of the wall cabinets to the ceiling enlarged the space by drawing the gaze upwards.
The subdued cabinet paint color and backsplash choices allowed the gorgeous Delft Blue Lacanche range and hood to become the stars of the kitchen.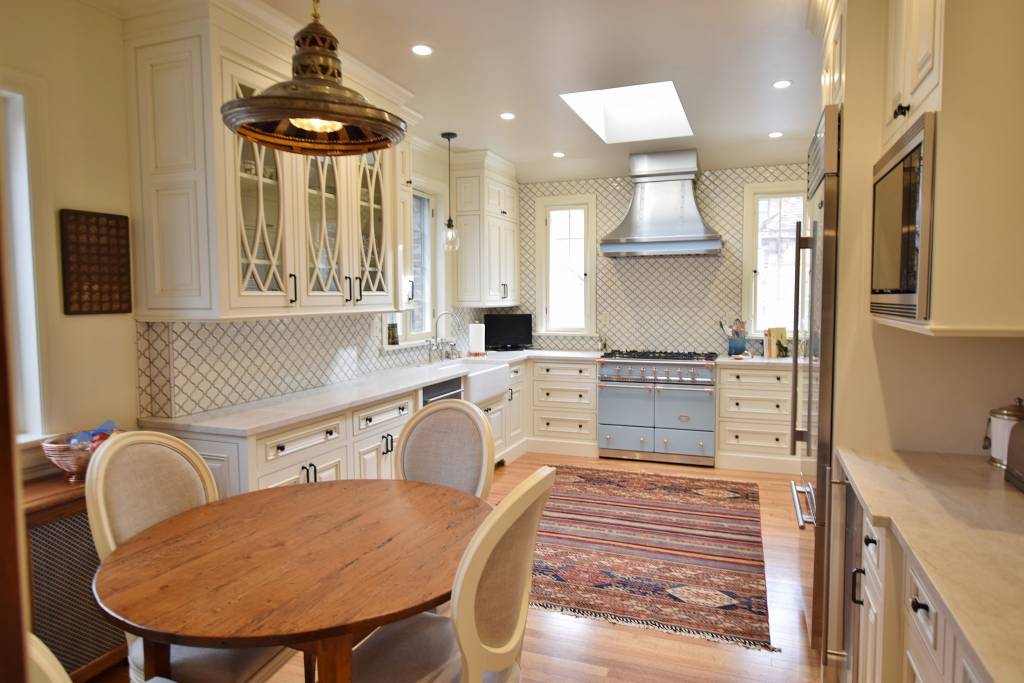 This kitchen is a perfect example of Crystal Cabinetry's fully custom product line, which easily addresses challenging architectural details. For this project, the end result was a beautiful kitchen which the homeowners will admire and enjoy for years to come.
DETAILS:
Crystal Cabinetry
Grandview beaded inset door style
Frosty White with a Van Dyke Brown highlight
Design by Jennifer Rogers, BKC Kitchen and Bath
in partnership with Weaver Custom Contracting, Inc.