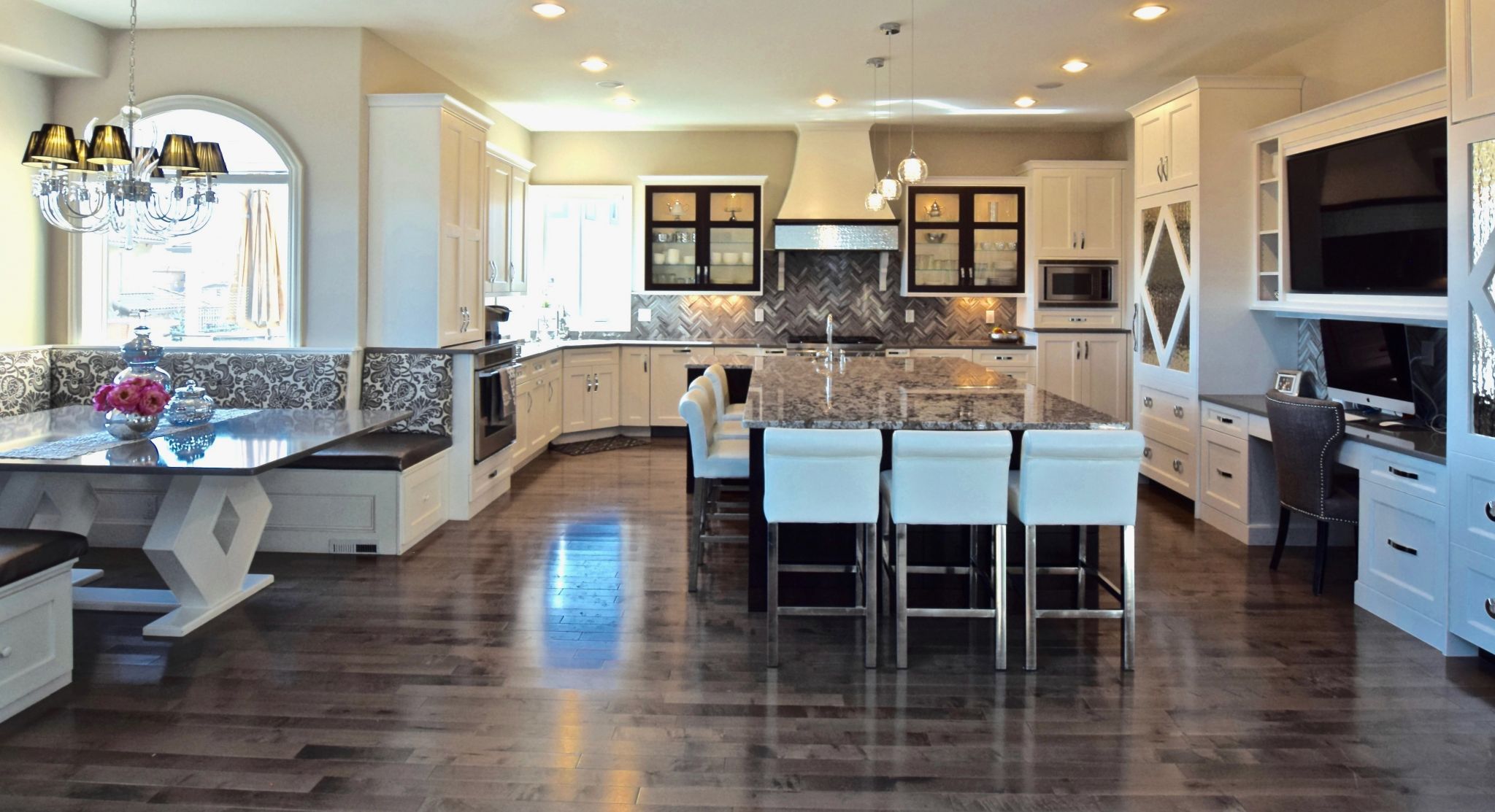 22 Nov

Prepping Your Kitchen for Holiday Gatherings

The holidays bring good cheer, an abundance of food, and numerous guests.  Even if you have the space to entertain, you may not have enough seating room for a more formal holiday party.  To help ease traffic jams in the kitchen and ensure your guests are comfortable moving around, consider these options to overcome organizational challenges.
Creating Seating Zones
This holiday season, try and create seating pods where guests can have a more intimate dinner experience.  From the dining table and the kitchen island, to a small table in the living room and the table behind the couch, these smaller seating areas ensure no one will feel left out sitting at the end of a long table.  The key to seating zones is to create intimacy while maintaining inclusivity and clear walkways around the party.

Image  /  BKC Kitchen and Bath
Placing the Buffet
A holiday spread needs plenty of space, so placing hors d'oeuvres near the bar and desserts in a separate area will encourage free movement.  Determine where the main dishes should be placed so that a line can be formed without disrupting these other areas. Additionally, rather than taking up precious countertop space, clean out and embellish an upper cabinet with open doors so thatguests can grab their own dish.
Setting The Bar
The bar is an important feature for your holiday gathering, but like everything else, it should have a designated area.   If you do not have a specific bar space in your home, trade out trinkets for bar accessories in a hutch or other built-in shelving unit in the living room.  This will be a popular location, so make sure it is in a space that will not get overly congested.
Once you have everything in place, bring in your holiday décor showing the joy of the season.  As you move around your entertaining area, make sure to keep track of wish-list items that would help make entertaining simpler in the future, especially if you are planning a Denver kitchen renovation in the New Year.  Contact us.
Save