19 Apr

Master Bath: Functional Luxury

With hectic lifestyles harboring relaxation most days, creating an oasis in the master bathroom has become increasingly popular. Historically, much time and effort has been placed in the kitchen, but the current fast-paced environment we live in inspires a desire for self-pampering.

"In the instantaneous world we live in, scheduling and daily planning happen the minute you wake up," says designer Sid Levin of Revolution Design and Build, courtesy of Kitchen and Bath Design News. "People are really living in their bathrooms. Many days begin as soon as people wake up, rather than when they move into the kitchen for their first cup of coffee."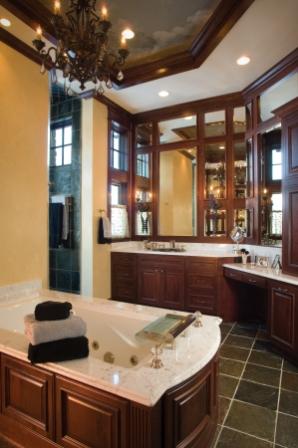 Emerging trends include such luxuries as:
Showers with multiple water sources
Soaking tubs
Free-standing tubs with surrounding garden area
Floating or valance-style vanities
Towel warmers
Quiet fans
Aromatherapy
Open storage shelves
Bench or seating area outside of shower
"Vanishing" televisions
Sound systems
Tankless water heaters
Heated floors
Layers of light with dimmer switches
Cold storage options for beverages and perishables
Dual-purpose toilets with integrated bidet seats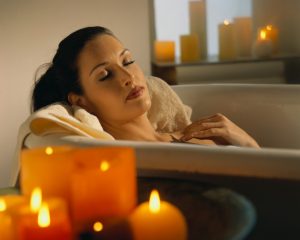 "We're finding that the master bath is becoming much more personal," says designer Erica Westeroth, XTC Design Inc, courtesy of Kitchen & Bath Design News. "It's more than just a toilet and a sink. Amenities are no longer limited by a bathroom's size or shape. The design, fixtures and fittings that help make a bathroom much more like a personal space have eliminated the utilitarian nature of bathrooms of old. Now, more than ever, a new bathroom will harmonize design and therapy."
Erica adds that, "Our clients are looking to create a holistic, healing place for themselves."
Which is a great point to consider when designing your oasis space. Choose amenities that suit your personal style and relaxation objectives and find ways to incorporate holistic alternatives. Functional luxury in the bath can help ease a bustling lifestyle and offer both a fresh start to the day and a restful retreat in the evening.