02 May

How Custom Cabinets Make Your Kitchen Unique

The most visible aspect of a kitchen is the cabinetry, and replacing it can alter the look of the entire room. Besides being one of the main storage places in the home, Denver custom cabinets allow you to add a personal touch to your kitchen. These specialized cabinets offer a unique opportunity to tailor functionality to your own desires and style.

While there are many options available for prefabricated and ready-to-assemble cabinets, a growing number of homeowners are choosing the flexibility of custom-made cabinets. Whether you design them yourself or with the help of a certified kitchen designer, custom cabinets let you combine your own ideas with the latest design trends to create something new and unique.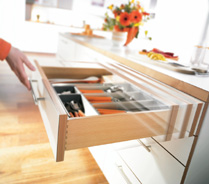 Functional hardware allows you to add convenience features, such as doors that open with a simple tap and gently close, large extendable drawers, revolving and pull-out corner units, small appliance niches, and cabinets that conceal garbage bins or composters. Cabinets can also be designed to display both functional and decorative items, such as wine racks, spice racks, china dishes, crystal glasses and other objects that add to the overall look of your kitchen.
Unusual kitchen dimensions do not have to mean wasted space when cabinets are specifically created to fill the area. Custom cabinets give you the opportunity to select the materials, such as maple, knotty alder or exotic hardwoods. Solid wood can be combined with glass, aluminum, steel or other elements. Along with an expansive range of materials, there is also a profusion of finish options; you can choose your own unique colors, accents, door styles and modifications that aren't typically available with prefabricated cabinets.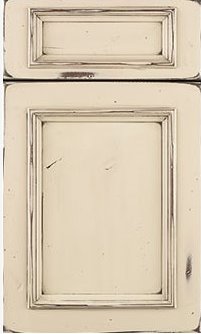 Custom cabinets incorporated into the overall kitchen remodeling project are sure to produce a smooth-flowing, functional design motif. A distinct one-of-a-kind look can create the desired atmosphere and mood in your home. Many homeowners who choose to go custom are seeking cabinets that can be enjoyed for generations to come.
The cabinets you choose can match the architecture and interior design of your home, whether it's traditional, contemporary, eclectic or antique. If your design is antique, your custom cabinets can be finished to look aged, using various glazing and distressing techniques. Use your creativity and have a lot of fun while deciding on the look that suits you and makes your kitchen unique.
BKC Kitchen and Bath has helped homeowners with their custom cabinet needs for over 35 years. We can help with everything from the initial design to the final installation of your new cabinets. Contact us for more information about how we can help you achieve the kitchen you desire.