22 Mar

Don't Compromise on Your Kitchen Renovation

Whether you're anticipating selling your home or you just want a change for yourself, renovating your kitchen can add significant value, both to your home and to your lifestyle. Updating the feel, function and appearance of your house is a worthwhile goal, but because so many people in Denver are remodeling their kitchens and baths, it's more important than ever to plan well and make good decisions. Staying focused on the practical aspects of the design while remaining consistent with the overall look will help add meaningful use to the space.
Include lots of counter space
One mistake people can make when going for a certain look in the kitchen – such as with a contemporary or minimalist design – is to cut back on countertop space. Not having enough flat surface area in the kitchen can be a deterrent for some potential homebuyers. Countertops serve multiple purposes outside of mere food preparation or small appliances storage; many people want to spread out for family meals, to work on projects or to entertain with friends. It's OK to change-up the color and design of your countertops with differing products, such as granite along the perimeter and stainless steel or butcher block on the island or peninsula. With the help of a kitchen design professional, you can pinpoint just the right balance of eye-catching design and everyday function.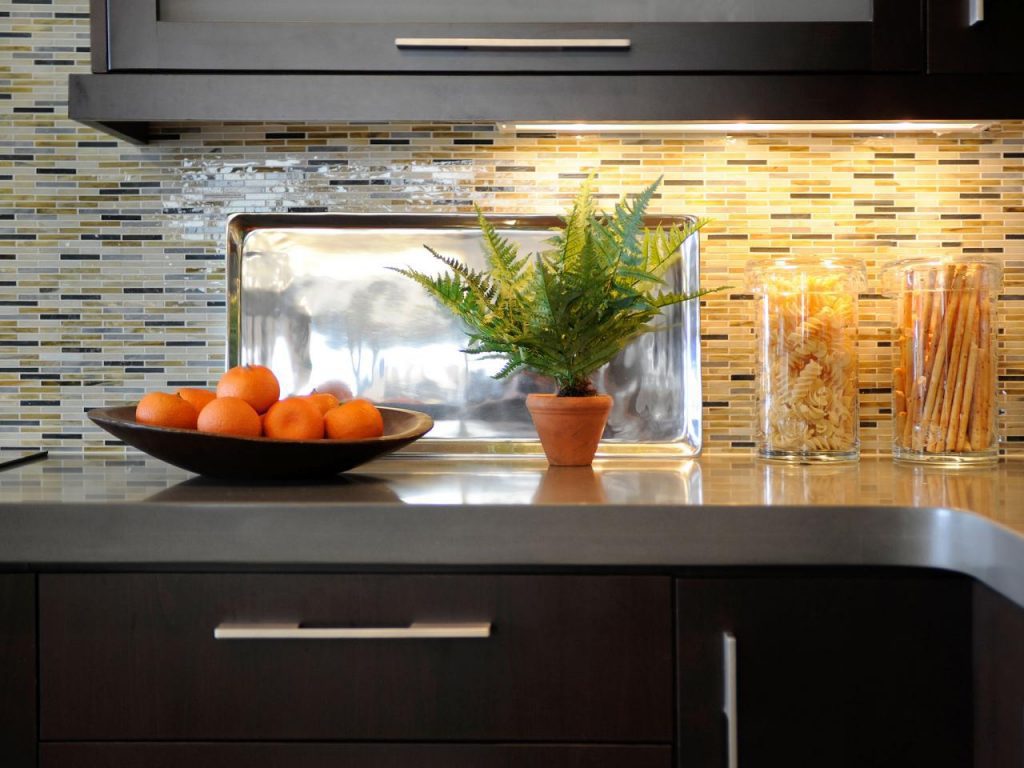 Photo Credit  |  HGTV
Choose quality materials
One important tip for any homeowner to remember when planning a kitchen or bath renovation is: Don't compromise on quality. Avoid purchasing material goods that are manufactured poorly or have little-to-no durability. Whether it's cabinetry, countertops, backsplashes or hardware, seek the products that are rated for high quality and endurance. Consult a kitchen design professional who can offer insight into quality products that will meet the needs of your remodel while staying within your budget. Rest assured, a smaller budget doesn't mean you won't have a kitchen that can stand the test of time.
When it comes to cabinetry, there are great resources available from cabinet manufacturers that will help you make preliminary decisions based on style, wood species and finish options. Keep in mind that Colorado cabinets are a major part of any kitchen remodel, and finding the material that will suit your needs is extremely important. In addition to the aesthetic characteristics of the various types of cabinet style options available, the durability of the wood and the longevity of the finish are both major considerations.
Photo Credit  |  Medallion Cabinetry
Give yourself elbow room
Although galley-style and enclosed kitchens were common architecture in the past, most contemporary homeowners  prefer a kitchen that opens up to other living areas. Having a cramped or restricted kitchen layout can cause stress, so altering the footprint of the space might be a good direction to take. Typically, the three major focus areas of a kitchen are the sink, stove and refrigerator, traditionally known as "the kitchen triangle." Today, however, many people want to include a fourth area: the center island. No matter the size, an island is a great place for food preparation, family activities and informal dining. The island can also house a sink, cooktop or dishwasher, which further opens up the possibilities for space reconfiguration.
Photo Credit  |  BKC Kitchen and Bath
A kitchen design professional can be a great resource for bouncing around design ideas, offering product solutions and referring quality contractors for your project needs. Contact BKC Kitchen and Bath for a complimentary consultation and design* with one of our award-winning team members, and gather information on our wide selection of cabinetry, countertop materials and hardware options.
*A 10% deposit will be required to release our drawings prior to purchase.