21 Jun

Design Your Kitchen Layout

Whether you're designing a new kitchen or remodeling an old one, the layout is one of the most fundamental features of the project. Cabinets are the bones of the design and can enhance and shape the layout of your space. From functionality to aesthetic balance, determining how to optimize your layout will create a kitchen that is both useful and stylish.
Galley Design
The galley kitchen is a common layout, especially in older homes. Characterized by two sections of cabinets installed on opposing walls, this arrangement forms a middle walk-through lending itself to maximum efficiency with a clear purpose. To get the greatest advantage of this layout and create an impression of openness, choosing cabinets with a lighter color will create an airy feeling. If structure allows, converting one of the sides into a half-wall to include a countertop island is another way to add accessibility without diminishing the purpose of the space.
Image  I  BKC Kitchen and Bath
Single-Wall Design
Gaining in popularity, the single-wall kitchen offers a sleek, modern look. With an entire wall devoted to cabinetry, this format has a clean, streamlined appearance. In a kitchen that allows for an open layout, opting for the single-wall design may reduce the number of cabinets. For this reason, it is important to plan the cabinet utility carefully.  Enhance this layout by adding special drawer inserts, roll-outs, appliance garages and a plethora of other storage solutions. These customizations give the ability to keep the single-wall layout sleek while increasing the function.
L-Shape Design
In an L-shape layout, two sections of cabinets are designed perpendicularly to form an "L", offering effortless access to the space. Incorporating an island into the middle of an L-shape room is a common addition as it transforms the kitchen into a great space for entertaining. This format is not only ideal for food preparation, but allows guests to gather without congesting the area.  In a home with an open floorplan, the L-shape layout complements the overall design.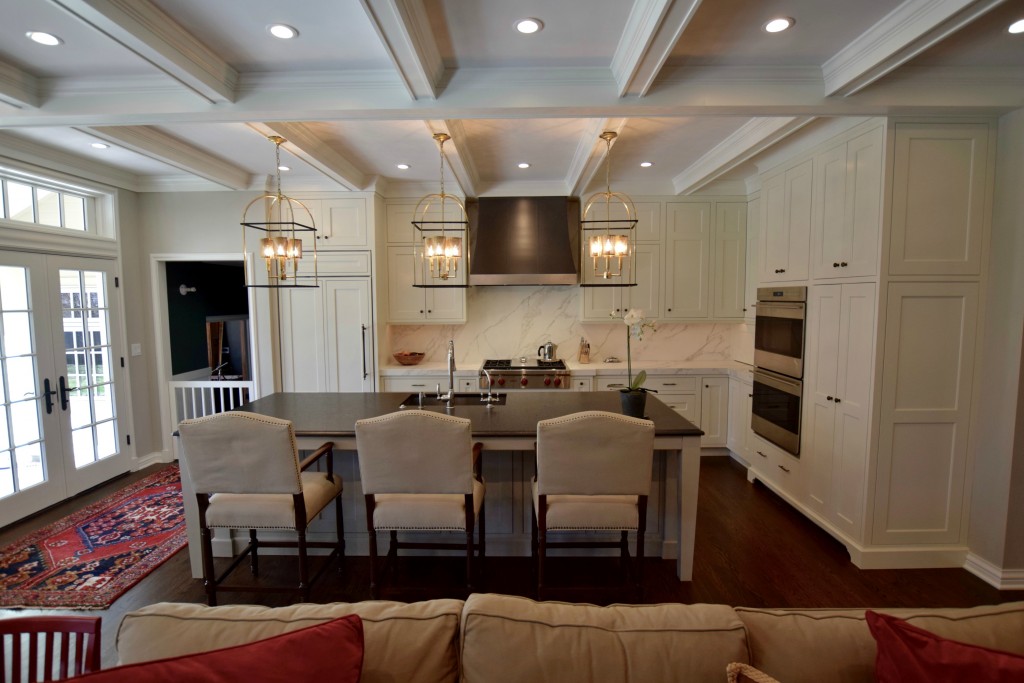 Image  I  BKC Kitchen and Bath
For more information about how to make the most of your kitchen layout using effective design and stylish accents, contact us.At BKC Kitchen and Bath, our goal is to partner with you to create Colorado's Best Kitchen Experience!
Save