08 Nov

Choosing Cabinetry That's Right For You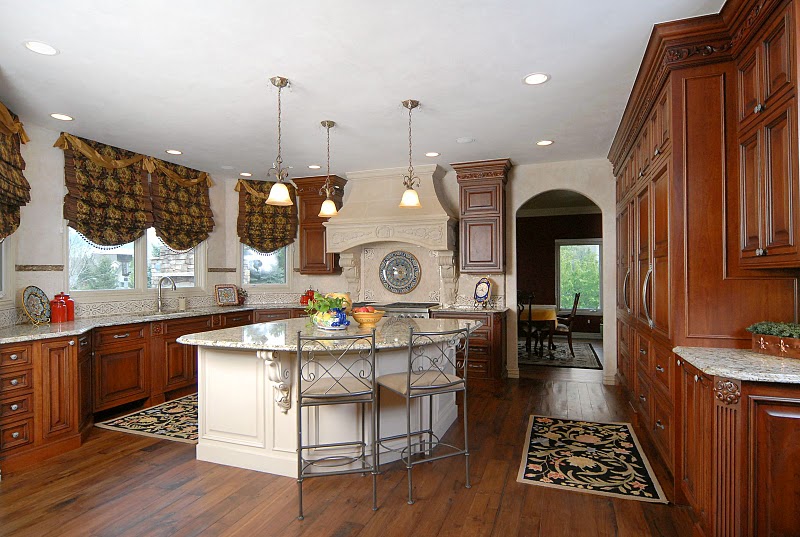 When choosing the cabinetry that's right for you, balancing cost with style, function and the hankering for that perfect pantry can prove as difficult as a complicated mathematical equation. Save the calculations for tablespoons and cups of flour. Choose what you like.
When it comes to what's fashionable, personalization still reigns supreme in the kitchen. More specifically, homeowners continue to choose items that are more "me" than "me, too," meaning that you can start your decision making process by scrapping the concept of must-haves. Butter-yellow French country cabinetry may be on the cover of your favorite home magazine, but if you don't love it, forget it.
The Brief Overview
1.) Don't agonize over framed or frameless construction—the decision has become much less significant than it used to be. Save your energy for selecting your door style. Choices range from flat to raised to curved, and may be plain and simple or intricately carved. In more traditional kitchens, you'll find inset and lipped doors; partial overlay and full overlay provide the clean lines associated with more contemporary designs.
2.) If wood isn't for you, there's no need to worry. Take your pick of shiny polyester and plastic laminate options, opt for stainless steel, or go for glass in clear, frosted, ribbed, etched and leaded versions.
3.) You're not at the finish line until you've selected a finish for your cabinets. Light stains will let the natural beauty of the wood show through. The popularity of painted and glazed finishes has broadened their offering among stock and semi-custom manufacturers. For a truly unique look, go the specialty route with a distressed or crackled finish.
4.) Use pulls and knobs to further personalize your kitchen. A Shaker style door in cherry can go from traditional with a brass knob to contemporary with a nickel pole.
(courtesy of Kitchens.com – Introduction to Cabinets: What You Need To Know)