03 Oct

Bath Cabinets With a Modern Splash

If you long to add a modern design statement in your home but fear having something that may be too stark or bold, the bathroom is a great place to express your creativity. Carefully chosen Denver bath cabinets can transform your bathroom into a perfect retreat, offering both function and personal artistic expression.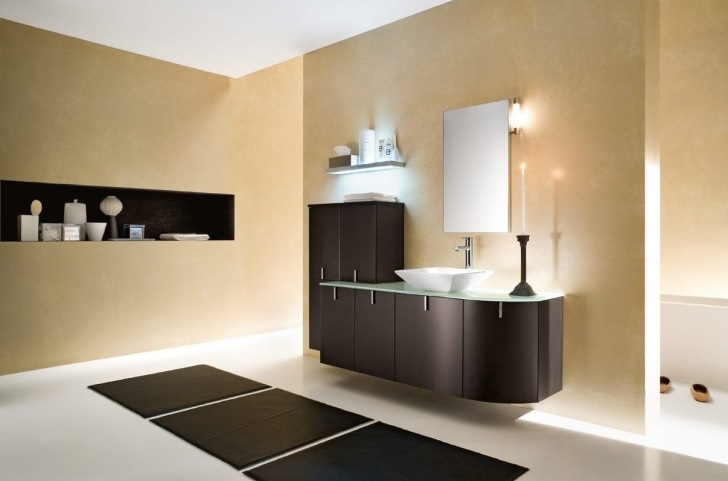 Frameless cabinetry
The type of cabinetry you choose can prominently reflect your style. European frameless cabinetry offers an unmistakable modern look. Built without a faceframe, this type of construction allows for larger drawers and interior storage, which can be essential in smaller quarters. Choose bamboo or other exotic wood veneer, or go with an acrylic foil that offers a clean, shiny exterior. Custom cabinets come in a wide variety of sizes, wood finishes and paint colors to match any design concept. Vertical bath cabinets can solve the problem of non-existent or minimal storage space, especially in a bathroom that has a floating vanity, as pictured above.
Integrated hardware
For contemporary bath cabinetry, integrated handles and finger pulls are a great design addition. In place of bulky, ornate knobs or pulls, you can use a grip notch to open doors and drawers, or you can opt to have integrated stainless steel handles that will add an extra pop of design.
Roll-out and tilt-out trays
From a practical perspective, everyone loves to have easy access to toothpaste, floss, cotton balls and lotions. Roll-out trays for towels, tilt-out trays for floss and other storage accessories are important for contemporary baths. Drawer dividers can help organize beauty products. Look for pull-outs with storage compartments designed specifically for hair dryers, hair brushes and curling irons.
Countertops
Eco-friendly products tend to offer a sleek, modern look. By pairing your contemporary-style bath cabinets with durable countertops made from recycled glass, recycled paper products, recycled agricultural by-products or from quartz remnants, you will also be able to feel good about the environmental impact of your bathroom space.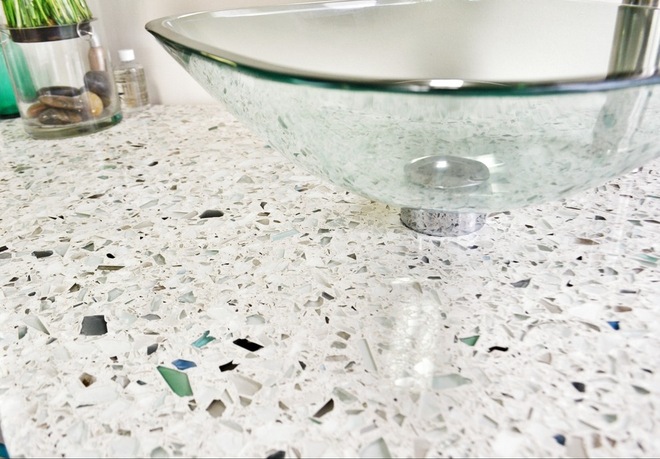 At BKC Kitchen & Bath, we have a variety of countertops, cabinetry and accessories for your bathroom, kitchen and other areas of the home. We've been in business in the Denver area for over 35 years. For more information about how we can turn your bathroom into your favorite room in the house, please contact us.