05 Feb

2013 Colorado Garden & Home Show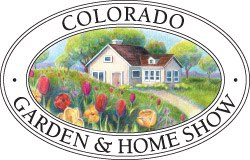 Discover the Rocky Mountain region's oldest, largest and most prestigious garden and home show – a nine-day spectacular event – where you can find inspiration from the latest ideas and trends in landscaping, gardening and home improvement.
Enjoy the multitude of fragrances as you stroll through more than an acre of professionally landscaped gardens – 14 in all.
Talk to representatives from more than 600 companies from 25 states and Canada. Visit with the region's gardening gurus and home improvement experts about the best way to move your home and garden projects forward.
Learn about the innovative gardening and home improvement ideas, products and services in more than 1,400 booths.
Attend one of the 50 FREE educational seminars and how-to demonstrations for cutting edge gardening and home improvement ideas.
Each year the show selects nine exhibitors from dozens of applicants, whose products or services best demonstrate innovation, energy efficiency, unique design appeal or cutting edge thinking. We are please to showcase exhibits from these companies in the 9NEWS Hot Products Zone located in the upper lobby as you enter the show. It is our way to get your ideas going.
Don't miss the juried flower show.
Admire – but do not eat – more than 100 extravagant cakes competing for prizes in the show's botanically correct "sugar art show." The cakes are only on display Feb. 9 – 10.
100% of every ticket sold is awarded in horticulture grants and scholarships across Colorado.
Take the FREE shuttle. Park at Coors Field (take I-25 to the Park Avenue exit and follow to Wazee) for just $5 and ride the free Show Shuttle to the Colorado Convention Center.
Be sure to stop by booth #823. BKC will have kitchen and bath designers on site to discuss ideas and answer any questions you may have regarding your project. Let us help you make your Remodeling Dream a Reality!