October 2015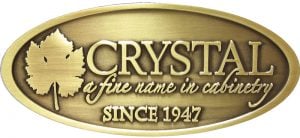 CRYSTAL CABINET WORKS
New Contemporary Door Styles
Three new contemporary slab door styles have state of the art premium laser edgebanding for improved durability and virtually seamless edge detail.

---
July 2015
MEDALLION CABINETRY
The new Stoney Brooke Collection from Medallion Cabinetry is uniquely textured in subtle shades of grays and browns, using a multi-brushing glazing technique to create its beautiful texture and appearance. Available on oak and quarter sawn oak.
Additional new finishes include Smoke, Irish Crème and Chai Latte, available on select wood species.
---
January 2015
MIDCONTINENT CABINETRY
Mid Continent Cabinetry has introduced a new paint color to its palette: Portobello, available on maple. This color can be combined with additional glazing, including black, silver, chocolate and pewter.
---
September 2014
MEDALLION CABINETRY
Medallion Cabinetry has introduced two new door style to their lineup. The York door has a center panel that features solid wood reversed raised construction, while the exterior maintains a flat center panel appearance. The Wales door features a veneered flat center panel. Both doors have a solid wood frame with mitered mortise and tenon assembly.
---
June 2014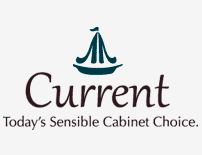 CURRENT PRODUCT LINE 
Crystal Cabinet Works recently updated their Current product line to encompass both framed and frameless options. With multiple price points and a variety of door styles and finishes, this line is ideal for kitchens, baths and every other room in the home where cabinets are needed. Each Current order is manufactured specifically for your project, not pre-fabricated, so you know that you'll be receiving product that is solid construction.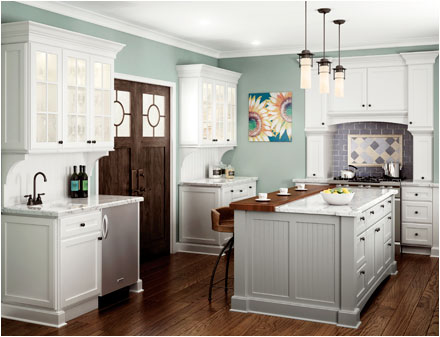 ---
May 2014

DESIGN-CRAFT PRODUCT LINE
Design-Craft is a frameless cabinet line in the Elkay® family that gives you optimal storage space in every drawer and cabinet. Features include:
Deeper wall cabinets for more upper storage
Up to 60% more drawer space for storage of more items, and odd-sized items
Hundreds of organizational options to tailor your Design-Craft cabinets to store more
The look you want – traditional, transitional or contemporary designs
Built to last with a Lifetime Limited Warranty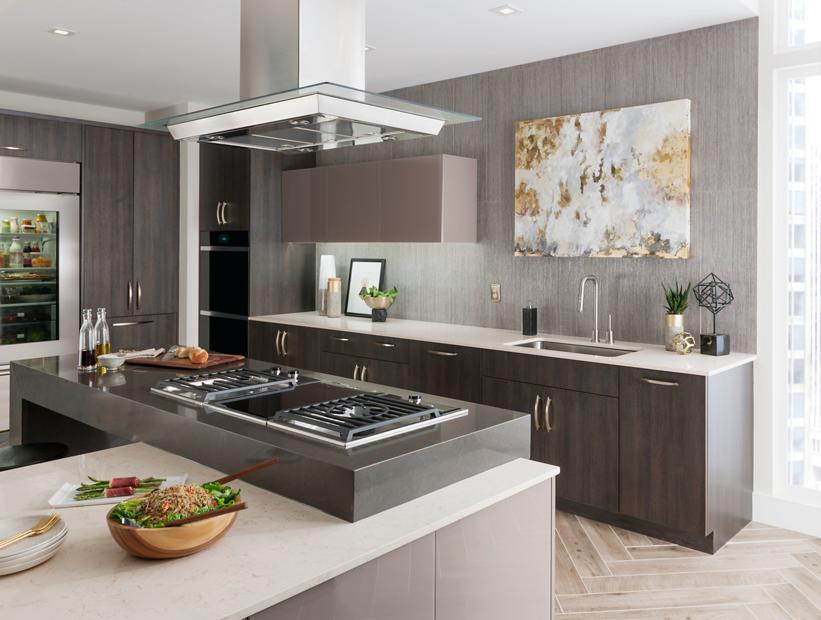 ---
January 2014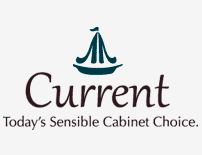 PALETTE OF NEW PAINT COLORS
Crystal Cabinet Works recently announced a comprehensive new lineup of paint colors in varying shades from light to dark. This wide range of hues includes greens, yellow and greys that are perfect for almost any project. Can't find the exact shade you need? Crystal Cabinet Works offers an extensive custom color program.

---
November 2013
INVITING NEUTRALS
Medallion Cabinetry has introduced several new colors to their paint and stain lineup, including the Coastal Sheers Collection, which offers a semi-opaque stain with no dry brush, available in an array of soft neutral tones on maple, oak and quartersawn oak.
---
October 2013
Mid Continent Partners with National Breast Cancer Foundation
Mid Continent Cabinetry is pleased to join the fight against breast cancer by becoming  a proud sponsor of the National Breast Cancer Foundation. Their donation will go to programs that benefit women in the prevention and education of breast cancer.
For more information on what you can do to help please visit www.nationalbreastcancerfoundation.org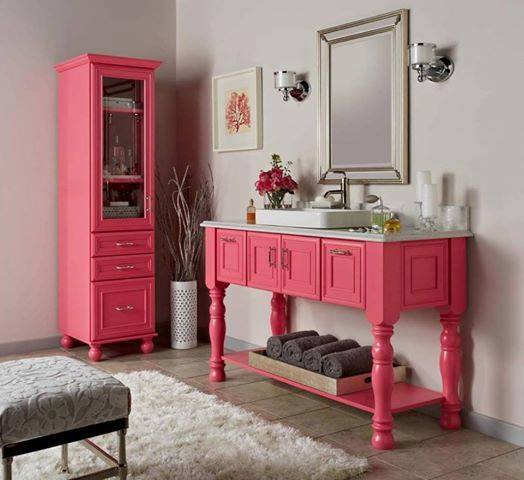 ---
January 2013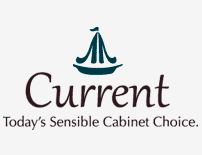 Current is our new all-plywood framed cabinet from Crystal Cabinets, offering striking, durable construction while staying within budget. Choose from a selection of beautiful design details and cabinet accessories.
Available in Alder, Cherry, Maple and Red Oak, Current offers a wide range of door styles and finishes with classic yet transitional looks. Stop into our Denver showroom to view a selection of samples.
---
Fall 2012
BKC Kitchen and Bath offers an express cabinet program in Denver that provides tremendous value to Homeowners and Contractors. A 60,000 square foot Denver warehouse provides access to quality cabinets in eight fashionable door styles within 7-10 days.
This is not your typical express cabinetry offering. BKC's program includes cabinetry with premium construction characteristics at a value price that you will not believe!
Additionally, we offer an expansive selection of cabinet sizes, moldings and accessories.
Amazing Value
Full overlay solid wood doors
Full extension drawers
Soft-close concealed under-mount guides
Euro 6-way adjustable concealed hinges
Adjustable plywood shelves
Metal shelf supports
Availability
Available within 7-10 days from order placement
BKC will deliver your cabinets, or you may pick them up at our distribution warehouse
 Visit our Denver kitchen design showroom to see door styles and construction details!
---
July 2012
As a special "Thank You" to our military personnel, BKC Kitchen and Bath has partnered with Mid Continent Cabinetry to provide an additional 10% discount to all active duty personnel and members discharged within the last 90 days. Stop by our showroom for details!
---
February 2012
Crystal Cabinet Works now offers beautiful cabinetry to enhance any exterior setting, presented in teak and cypress, stainless steel and polyethylene. Constructed from extremely durable, moisture-resistant, 100% recycled material, these cabinets are perfect for an outdoor kitchen area, patio or poolside – essentially anywhere conventional cabinets are not an option.
100% recycled and 100% recyclable
Eligible for LEED points
No VOC off-gassing
Impervious to moisture
Chemical and fade resistant
---
April 2011
Inspired by natural beauty of wood, Mid Continent cabinets is taking action to help promote reforestation. Beginning on Arbor Day, April 29, 2011 they will be partnering with the Arbor Day Foundation to plant 10,000 trees in 365 days.
That's equal to more than 27 TREES A DAY FOR AN ENTIRE YEAR!

Help take a step towards a greener future by purchasing Mid Continent cabinetry and registering online. A tree will be planted in your honor. Visit http://www.midcontinentcabinetry.com/10000trees/ for further details.
---
March 2011
Mid Continent's *NEW* Vanity Program
Mid Continent Cabinets has introduced a vanity program that is designed to provide furniture quality cabinetry for the bath. They have designed this product offering to have the utmost choice and flexibility. The program includes:
Bath vanities
Tall storage cabinets
Wall and mirror storage
Cabinet choices include a full offering of colors, styles and species from their kitchen program. Bath cabinets can be created with a number of base choices. Use this flexibility to create truly personalized cabinetry for the bath.
Click here for a color brochure:
http://midcontinentcabinetry.com/PDFs/023_Vanity%20Bro_MC_r2.pdf
---